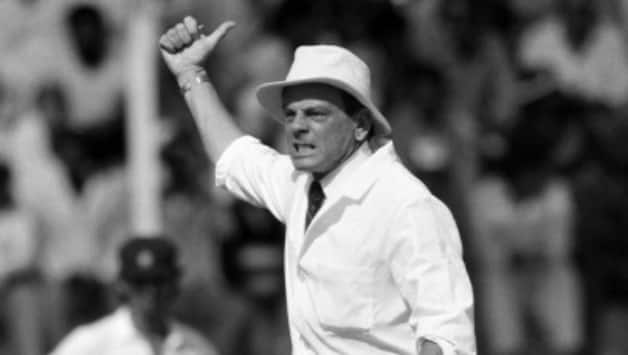 https://www.cricket.com.au/-/media/Brightcove/Cricket-Australia/2018/3/24/Bancroft-charged-Smith-admits-ball-tampering-ploy-still.ashx
The biggest news of the last few weeks in the sporting world has been the high-profile ball-tampering scandal which began at a test-match in South Africa. Cricketers have been accused of deliberately making the rough side of a cricket ball rougher, a trick which can give the bowler an advantage over his opposition.
Cameron Bancroft admitted to used yellow tape with grit on it as a kind of homemade sandpaper to tamper with the ball, and the incident has since blown up.
Captain Steve Smith has also admitted to conduct "of a serious nature that is contrary to the spirit of the game", according to a statement from governing body the ICC.
It's one of the biggest sporting scandals to surface in years, even as players and pundits suggest that the tactic may not be unusual. One commentator said, "Lots of players and teams are trying to rough up this side of the ball, some using tactics that are legal, some using tactics that aren't. On this occasion, the Australian cricketers got caught."
It's the sort of discussion that's fascinating for the true cricket fan, with former England cricket captain Michael Vaughan saying: "Surely this moment was the time to set a precedent. All the team should be penalised."
With such a spirited debate underway, what better person to comment than Dickie Bird, one of the most famous cricket umpires of all time. His characterful personality and sense of humour allowed him to win the respect of fans and players, and his extensive experience includes test matches, both domestic and international, and three World Cups.
His perspective on this latest sporting scandal would surely be a valuable one, and he's available to book as a speaker through MN2S talent agency London. If you'd like to hear more from this fascinating character, get in touch to find out more.