"We have depth," Dusty Baker said. "We have power. Most of them are swinging pretty good right now."
Over the last 24 hours in Coors Field, the Washington Nationals (15-6) have scored 26 runs in 15-12 and 11-4 wins over the Colorado Rockies.
Bryce Harper is off to a hot start and opposing pitchers are already pitching around him. Looking at the numbers, how can you blame them?
It was a dark day of pink slips at ESPN, and Jim Bowden, former general manager for the Nationals, was among those let go by the network.
Right-hander becomes the latest Nationals reliever to hit the disabled list, joining lefty Sammy Solis.
Trea Turner went 4 for 6 last night, with seven RBIs, hitting for the cycle in the Nationals' 15-12 win over the Rockies in Coors Field.
Dusty Baker talked before last night's game about Ryan Zimmerman's hot start and moving the first baseman to the cleanup spot to break up his middle-of-the-lineup lefties...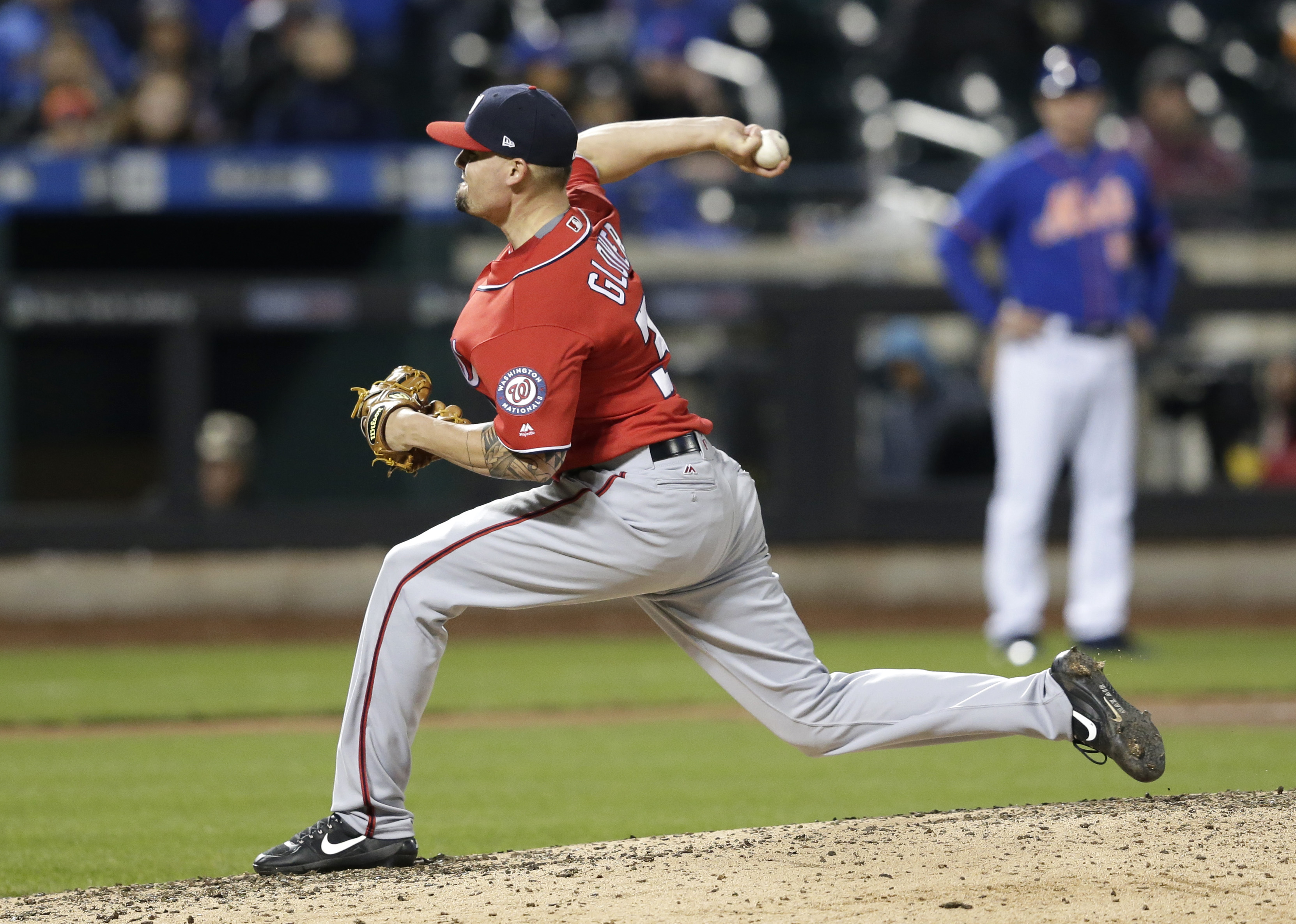 The Nationals reliever and co-closer has a hip injury. Glover's 2016 season ended early because of a torn labrum in the same hip.
Matt Grace is back in the majors, called up to help out of the Nationals' bullpen with Koda Glover going on the 10-Day DL with a left hip impingement.
It's something. But it's not baseball, really.
PLEASE NOTE
Sports Media 101 is changing under the hood and will change soon in its appearance. We are in the process of converting from a publisher of sports media to a "smart" search engine and news service. Exciting things are happening stay tuned.