Although, it was kind of cold in Verizon Center, so maybe a penguin suit adds warmth.
Three things we're talking about this morning when we're talking about the Caps
Daily Washington Capitals news and notes: Stop us if you've heard this before - Nick Bonino scores the go-ahead goal late to... oh, right.
The Capitals outshot the Penguins 35-21 — Holtby made 18 saves and Fleury was the difference in a Game 1 defeat at the Verizon Center.
The Caps got a necessary reminder of who they're up against and what adjustments they need to make.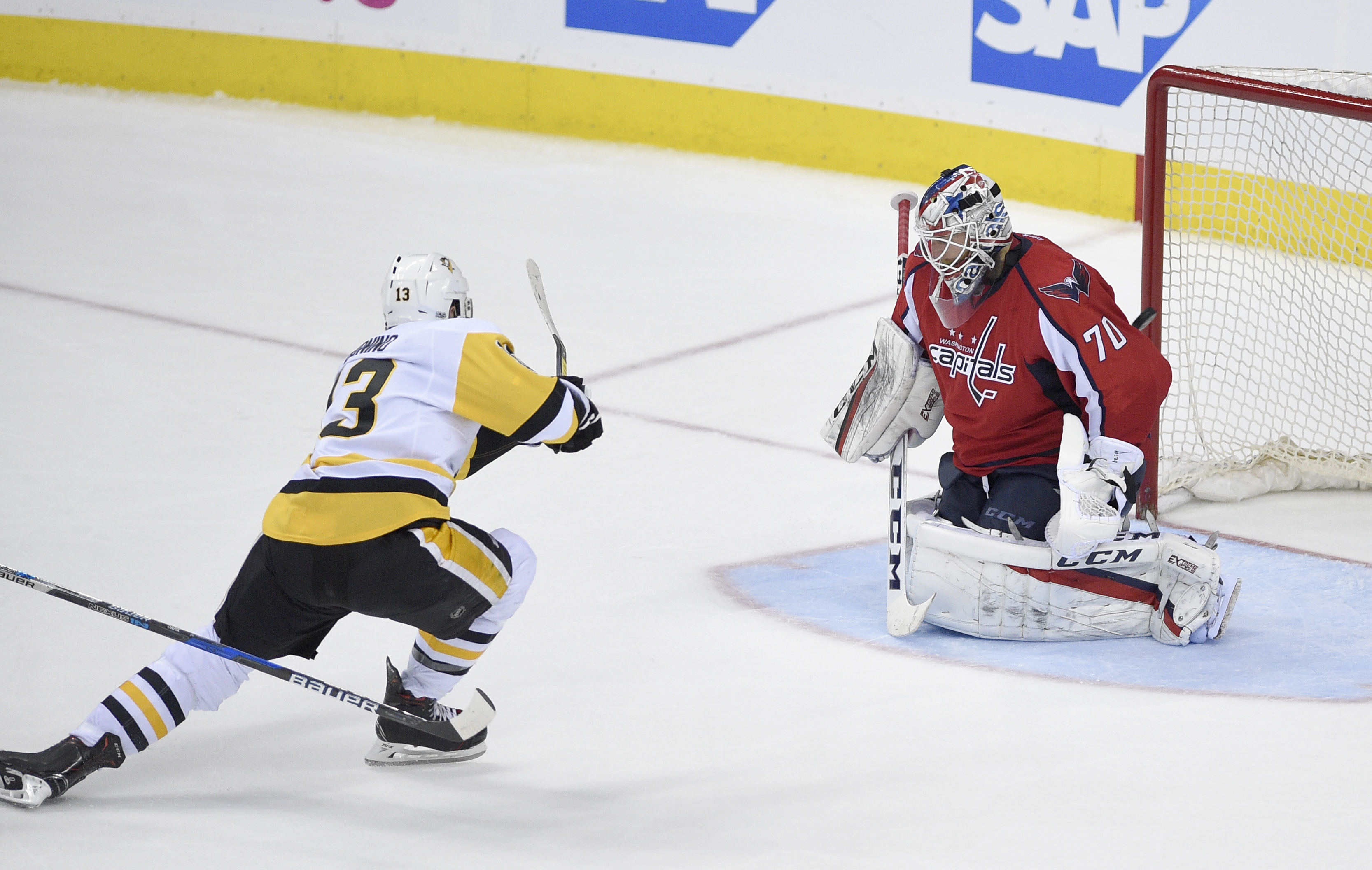 When the Washington Capitals faced the Toronto Maple Leafs in Round 1, goaltender Braden Holtby and coach Barry Trotz noted how many of Toronto's goals were coming off unpredictable bounces that were put back in the net.
The Hershey Bears were not able to sweep the Lehigh Valley Phantoms Wednesday night at Giant Center. Bears fall 2-1 in overtime.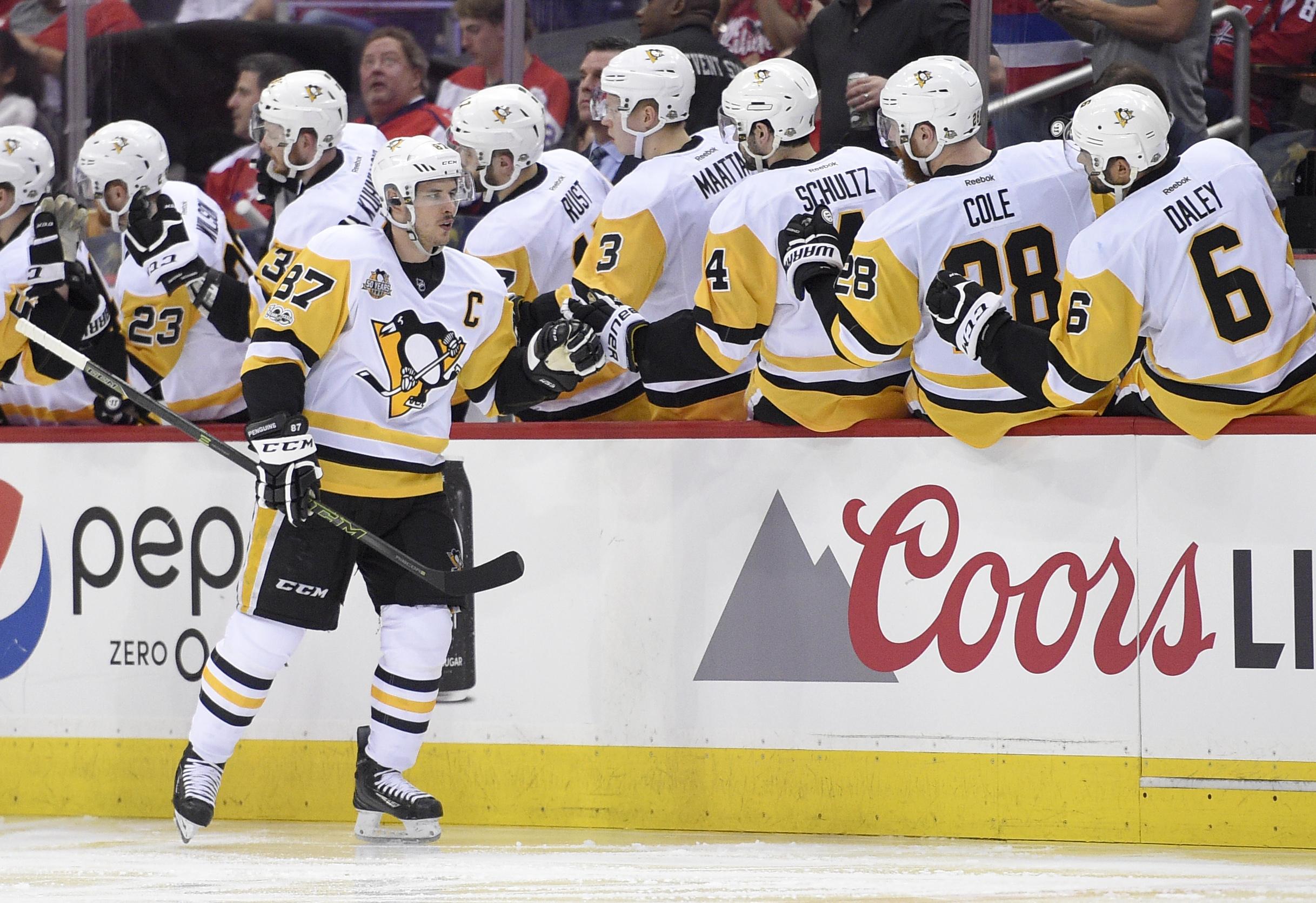 Crosby and company sized up the lack of fight in the Capitals early in the game, and it wasn't hard to make that determination. Washington playing at home in the first game of the second round of the playoffs before a juiced up home crowd with the intensity of a game in Edmonton in February.
Washington clawed their way back to tie the game at two but a third period goal from Nick Bonino would bury the Capitals in Game One
Apparently, nobody grows a Stanley Cup Playoffs beard like David Letterman.
PLEASE NOTE
Sports Media 101 is changing under the hood and will change soon in its appearance. We are in the process of converting from a publisher of sports media to a "smart" search engine and news service. Exciting things are happening stay tuned.