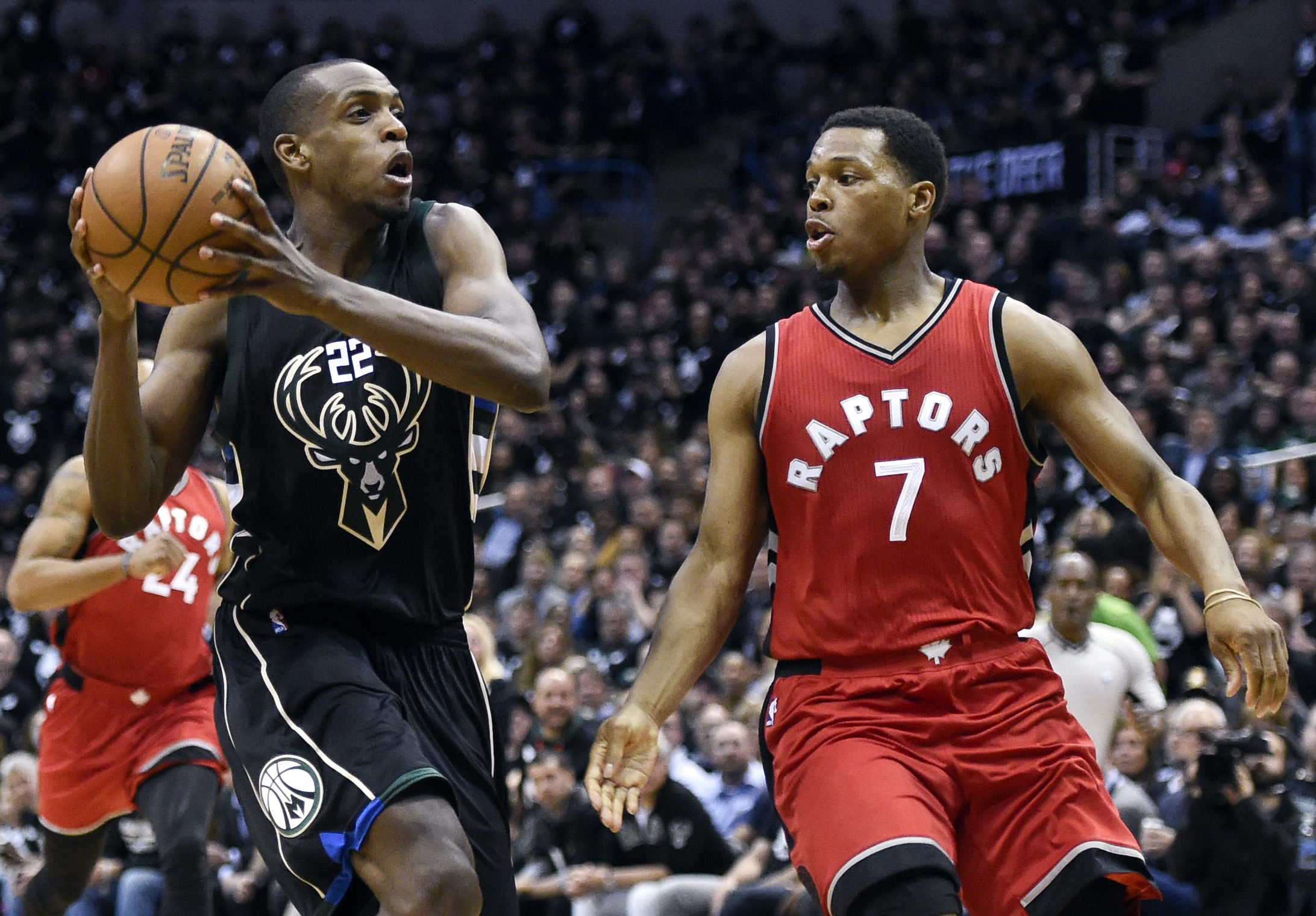 The Raptors were embarrassed in Game 3 of their first-round playoff series by the Bucks. Milwaukee was in control from the opening tip.
With a shocking and pitiful effort in a critical game, the Toronto Raptors dug themselves a huge hole. The Milwaukee Bucks beat our team in every element of basketball, surging to an absurd and unassailable lead before the game was 20 minutes old.
The dismissive term "Trash Brothers" has been popping up as a meme to describe the Raptors backcourt in the post-season. Sadly, it was apropos on this night. DeMar DeRozan didn't make a field goalâ?¦no, that's not a typo.  Our All-Star guard was thoroughly flummoxed by the length and quickness of multiple Buck defenders, and missed all eight shots he tried. Dwane Casey sat him down in Q4, as the game was hopelessly out of reach.
Kyle Lowry had more success, which obviously isn't …
Read Original Post at
http://raptorsrapture.com/2017/04/21/bucks-104-raptors-77-dude-wheres-my-team/

Sports Media 101 searches and spiders for news it aggregates from across the web about your favorite sport or sports team. This article is originally posted at another site not affiliated with Sports Media 101. The portion of the article posted here is to provide a sample of the content available at the linked site. Please click the link to read the full article. Sports Media 101 does not claim any ownership to the content and all rights are retained by the original copyright owner.
Tags:
RAPTORS