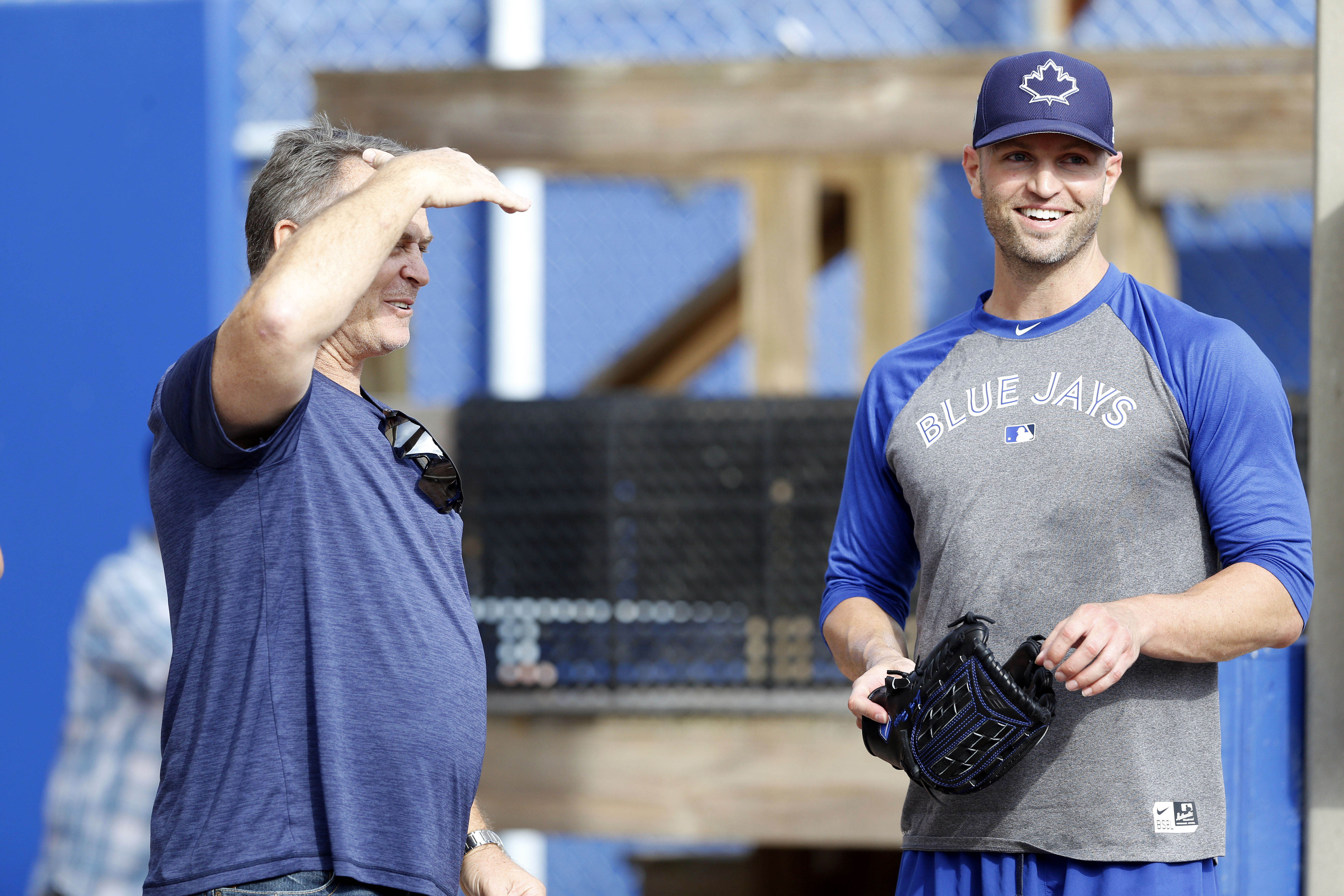 While it's widely expected that Aaron Sanchez will be the Blue Jays' Opening Day starter, there's a solid argument to be made for J.A. Happ to get the ball.
Getting a start on Opening Day for your ball club is special. You are the guy the manager chooses to get the team off to a good start and set the tone for the four starters to follow. Typically when you're tabbed with the assignment to pitch on Opening Day, you're considered the team's "ace" pitcher or the "best" pitcher on the staff. Pitchers also pride themselves on taking the mound to start the season as it's a special honour.
The Toronto Blue Jays have an ace in Aaron Sanchez who is expected by many to get the start on Opening Day against the Baltimore Orioles. However, I actually do not believe it will end up being Sanchez who toes the rubber on April 3rd. The Blue Jays are lucky, as any of the other 4 would be good choices. In my mind, the Opening Day assignment will go to J.A Happ.
Many are probably wondering why I am not so certain that Sanchez will get the assignment. The Blue Jays have taken the reigns off of Sanchez going into spring training, but that doesn't mean that he won't be monitored closely again in 2017. As things currently project for Sanchez, he will not pitch in his first spring training game until March 8th or March 9th. Granted, it is a longer spring because of the World Baseball Classic, …
Read Original Post at
http://jaysjournal.com/2017/02/17/look-j-happ-start-opening-day-not-aaron-sanchez/

Sports Media 101 searches and spiders for news it aggregates from across the web about your favorite sport or sports team. This article is originally posted at another site not affiliated with Sports Media 101. The portion of the article posted here is to provide a sample of the content available at the linked site. Please click the link to read the full article. Sports Media 101 does not claim any ownership to the content and all rights are retained by the original copyright owner.
Tags:
Aaron Sanchez
,
Analysis
,
J.A. Happ