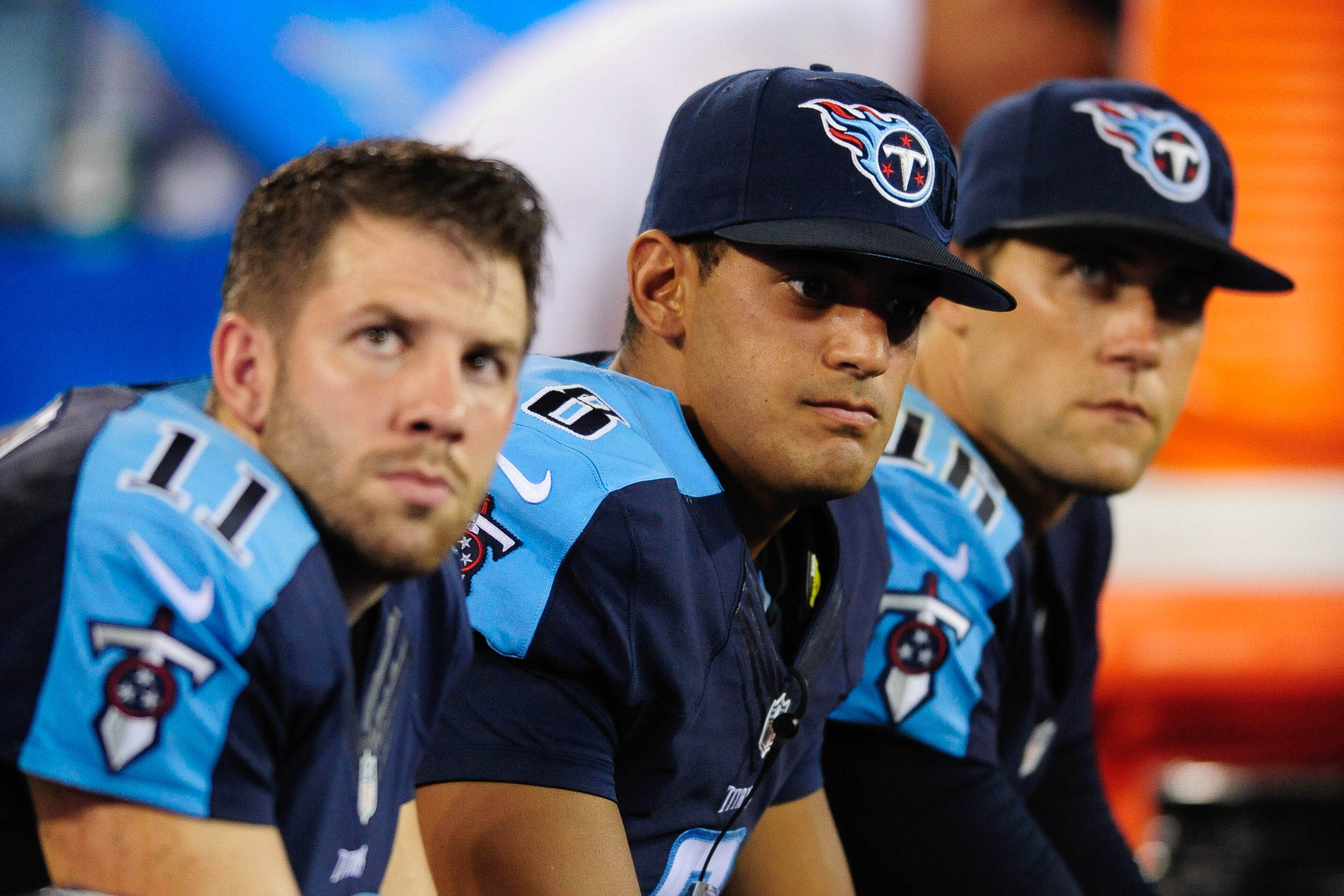 The Backup Quarterback role is one of the most and least important roles on the roster.
First of all, if an article is being written about who should be the backup quarterback for the Tennessee Titans next season, that is a really good sign. Nothing is better than to worry about people that may never play the whole season. The backup quarterback can be a really important part of a team or it can be a player that really has no impact. May the football gods forbid the Titans' need to use a backup quarterback next season.
There are many opinions about what the best characteristics are to have in a second string signal caller. Personally, I think the reserve quarterbacks should play a similar style as the starter. This helps with play calling and consistency on the offensive side of the ball. Unfortunately, there are not many quarterbacks in general that mimic Marcus Mariota. There definitely are not many in free agency. In fact, looking at the free agent options at quarterback is a little cringe-worthy. No need to freak out though because the draft is also an option. Nevertheless, here is a list of free agent quarterbacks the Titans should at least kick the tires …
Read Original Post at
http://titansized.com/2017/02/17/tennessee-titans-free-agent-backup-quarterback-options/

Sports Media 101 searches and spiders for news it aggregates from across the web about your favorite sport or sports team. This article is originally posted at another site not affiliated with Sports Media 101. The portion of the article posted here is to provide a sample of the content available at the linked site. Please click the link to read the full article. Sports Media 101 does not claim any ownership to the content and all rights are retained by the original copyright owner.
Tags:
Brian Hoyer
,
E.J. Manuel
,
Free Agency
,
Geno Smith
,
Mark Sanchez
,
Matt Cassel
,
Titans News