Just yesterday there was talk that current second string running back Jonathan Dwyer was set to receive more carries it seems that game plan might be put into question. Steelers running back Rashard Mendenhall was a full go at practice on Wednesday, this according to ESPN's Adam Schefter.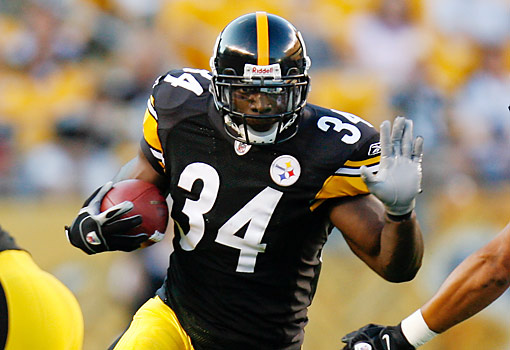 Mendenhall was last years starting running back before going down with a …injury in the last game of the regular season. There has been some talk about when Mendenhall would be ready to fully come back to the playing field. Along with that talk there has been a much discussed promotion in carries for Dwyer who outran current starter Isaac Redman last week against the Denver Broncos.
While it isn't know if Mendenhall will play this week, it's only a matter of time before he does see in game action. What that means for Redman is unknown, but it could mean Dwyer would still be stuck as the number two option at running back.
Football
,
Jonathan Dwyer
,
NFL
,
Pittsburgh
,
Pittsburgh Steelers
,
Rashard Mendenhall
Related Videos
Returning Soon!!!!
No related posts.