Pittsburgh Steelers have been a bit unlucky when it comes to their draft picks this preseason. First round pick guard David DeCastro went down a week ago with a knee injury and now third round pick linebacker Sean Spence has went down with one too.
Spence a rookie out of the University of Miami was carted off the field. His leg had landed awkwardly underneath him when he was blocked from the side while chasing down Carolina Panthers backup quarterback Jimmy Clausen.
Mike Florio of Pro Football Talk is reporting that they believe that Spence has a torn ACL, a torn LCL (lateral collateral ligament), and a dislocated kneecap.
Below is a screenshot of the injury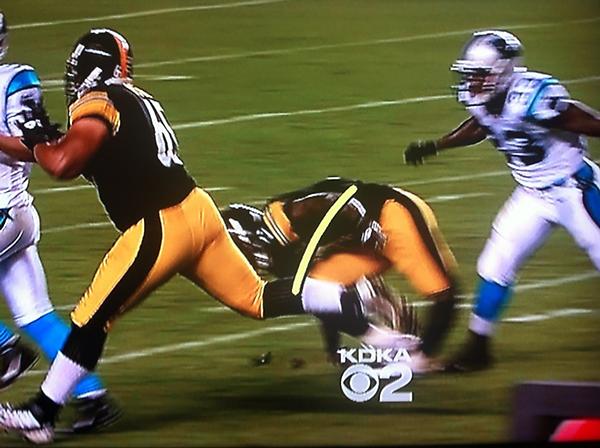 Football
,
NFL
,
Pittsburgh
,
Pittsburgh Steelers
,
Sean Spence
Related Videos
Returning Soon!!!!
No related posts.