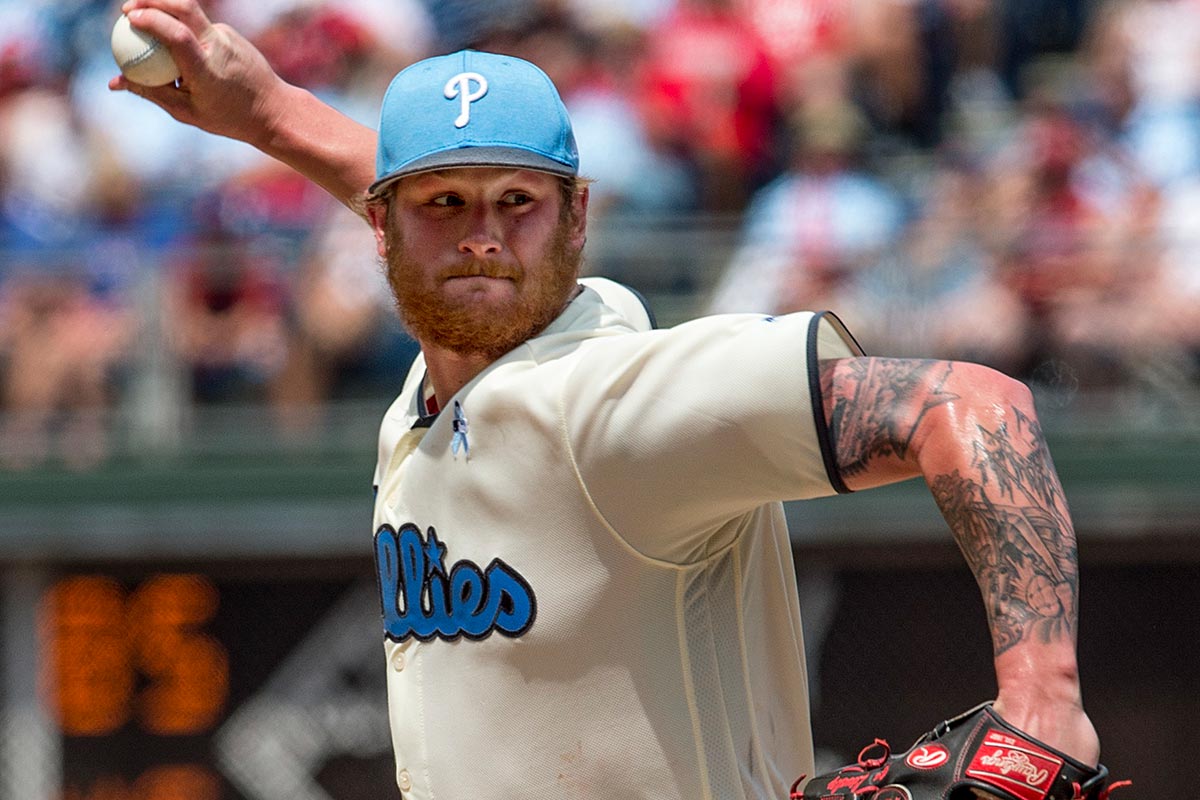 For 16 minutes, Ben Lively labored. He threw 33 pitches in the first inning. The Diamondbacks crushed two homers.
And, again, Lively found a way to survive six innings.
"I pretty much just blew it up and started back over," Lively said. "I kind of settled back down."
The rookie righthander continued to defy logic in Sunday's 5-4 Phillies loss. Pitchers typically lose effectiveness when facing a lineup for the third or fourth time in a game. But Lively, each time, has endured a rough beginning only to post zeroes later.
Lively has allowed eight runs in the first and second innings this season. He has allowed two runs in every other inning. He has applied sound in-game adjustments.
"I remember hitters in the first round, what happened, why they got that hit," Lively said. "I just feel like I have a better approach to them after seeing them live and out there during the game and how they're hitting that day."
Lively, known as a contact pitcher, struck out six in his six innings. He had struck out a total of five in his first 21 big-league innings. He became the fifth Phillies starter to throw four quality starts in his first four outings. The others: Brandon Duckworth (2001), Bruce …
Read Original Post at
http://www.philly.com/r?19=961&43=168491&44=429285893&32=3796&7=195327&40=http:%2F%2Fwww.philly.com%2Fphilly%2Fsports%2Fphillies%2FPhillies_Ben_Lively_again_survives_a_rough_beginning.html

Sports Media 101 searches and spiders for news it aggregates from across the web about your favorite sport or sports team. This article is originally posted at another site not affiliated with Sports Media 101. The portion of the article posted here is to provide a sample of the content available at the linked site. Please click the link to read the full article. Sports Media 101 does not claim any ownership to the content and all rights are retained by the original copyright owner.
Tags:
Matt Gelb