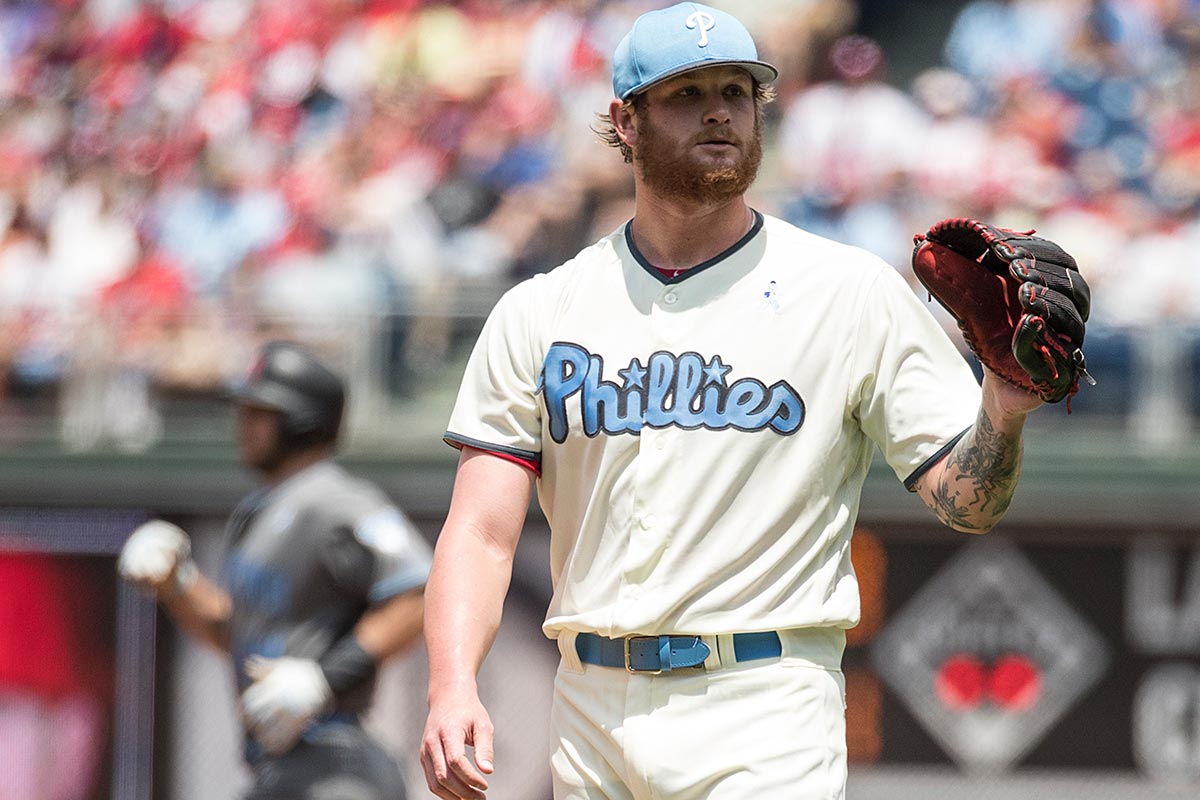 When the Phillies departed Clearwater, Fla., an innocent time that feels like forever ago, they liked their bullpen. It was a deeper unit than the one from a season ago. Pete Mackanin trusted a handful of arms. He could deploy them in various situations.
Then, they played some games. The bullpen was bad. Later, the whole team was bad, and the bullpen was spared. The bullpen was bad again Sunday, in a 5-4 loss to Arizona, another reminder of a broken unit on a team full of flaws.
The Phillies have lost 46 games, and 17 of those were by one run. No other team in baseball has suffered more than 13 one-run losses.
The bullpen is to blame for more than a few of those defeats. Closer Hector Neris needed just 10 pitches to walk a batter and allow two singles that cost Ben Lively a win. Rey Fuentes, 26, crushed Jeanmar Gomez for his first big-league homer in the 10th inning. Gomez has a 7.20 ERA.
The Phillies have blown 12 of their 22 save chances. That 45 percent success rate is worst in the majors. The league average is 64 percent.
There is a twinge of irony: The Phillies' likeliest all-star representative is Pat Neshek. He pitched a scoreless seventh inning against the top of Arizona's lineup. His ERA is 0.67. He has thrived as a setup man, …
Read Original Post at
http://www.philly.com/r?19=961&43=168491&44=429272463&32=3796&7=195327&40=http:%2F%2Fwww.philly.com%2Fphilly%2Fsports%2Fphillies%2FPhillies_Diamondbacks_Ben_Lively_Hector_Neris_bullpen_again.html

Sports Media 101 searches and spiders for news it aggregates from across the web about your favorite sport or sports team. This article is originally posted at another site not affiliated with Sports Media 101. The portion of the article posted here is to provide a sample of the content available at the linked site. Please click the link to read the full article. Sports Media 101 does not claim any ownership to the content and all rights are retained by the original copyright owner.
Tags:
Matt Gelb