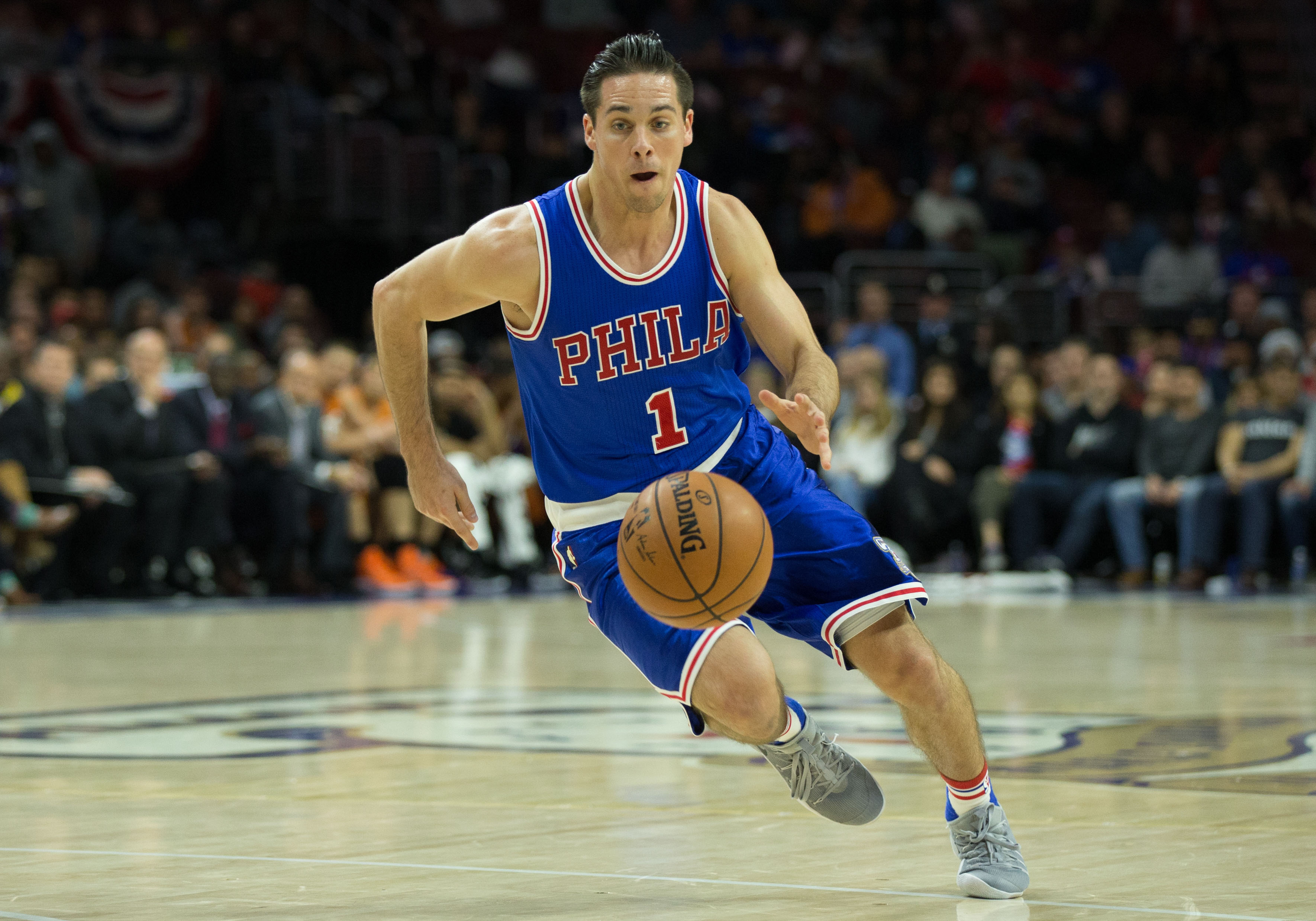 T.J. McConnell overcame a rough start to his season, but he has not proven that he can have long potential for the Philadelphia 76ers.
The Philadelphia 76ers have had plenty of positives in this season of growth. Joel Embiid and Dario Saric are developing into a nice frontcourt duo. The trade that brought in Ersan Ilyasova produced in a major way. Nerlens Noel has accepted the backup position and thrived in it. On top of that, the team had a great month in January.
That said, one thing people are slowly starting to realize now is that point guard T.J. McConnell is a quality starter. This good season will help mold and shape his long term potential with the Sixers. With questions about the point guard situation still open for the franchise, McConnell might be the answer that has been staring the Sixers in the face.
At first glance the comparisons from last season's to this season's stats are not eye opening, however, that does not mean the door is completely closed on his potential either.
Per Game Table
Season
Age
Pos
G
GS
MP
FG%
3P%
2P%
eFG%
FT%
ORB
DRB
TRB
AST
STL
BLK
TOV
PF
PTS
2015-…
Read Original Post at
http://thesixersense.com/2017/02/17/philadelphia-76ers-t-j-mcconnells-long-term-potential/

Sports Media 101 searches and spiders for news it aggregates from across the web about your favorite sport or sports team. This article is originally posted at another site not affiliated with Sports Media 101. The portion of the article posted here is to provide a sample of the content available at the linked site. Please click the link to read the full article. Sports Media 101 does not claim any ownership to the content and all rights are retained by the original copyright owner.
Tags:
76ers
,
Analysis/Opinion
,
Basketball-Reference.com
,
Ben Simmons
,
Dario Saric
,
Ersan Ilyasova
,
Jimmy Butler
,
Joel Embiid
,
Nerlens Noel
,
Sergio Rodriguez
,
T.J. McConnell
,
View Original Table