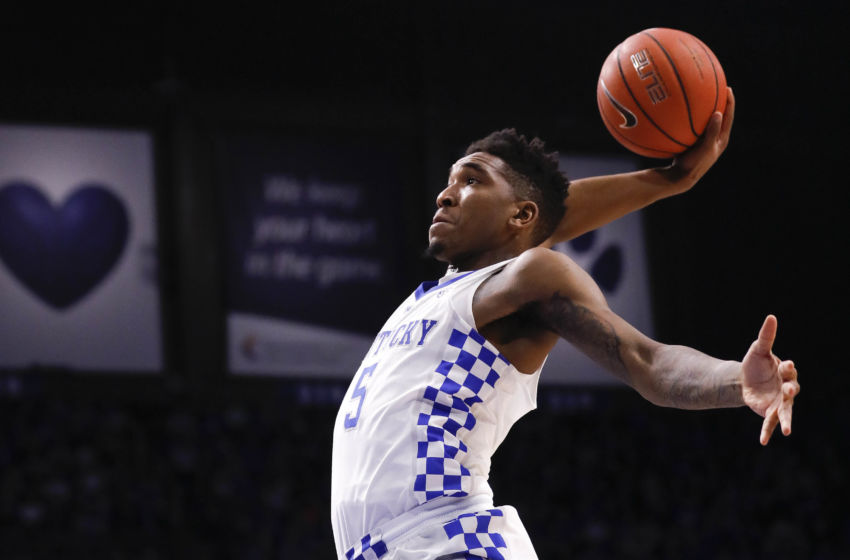 The Philadelphia 76ers are a team that sorely lacks a true outside shooting threat. Could picking Monk in the NBA Draft solve the teams sharp shooting woes?
Anyone who's watched a Philadelphia 76ers game this year knows that the team sorely lacks a true outside shooting threat.
The team's most consistent 3-point shooter this season is Ersan Ilyasova, the team's starting power forward, who is averaging 38.1 percent on 5.7 attempts per game.
Of the team's wing players, Gerald Henderson is shooting a team 40.6 percent from three, but only takes about two 3-point shots per game. Similarly, Robert Covington, a player many feel has 3-and-D potential, is …
Read Original Post at
http://thesixersense.com/2017/02/16/can-malik-monk-fix-the-philadelphia-76ers-shooting-woes/

Sports Media 101 searches and spiders for news it aggregates from across the web about your favorite sport or sports team. This article is originally posted at another site not affiliated with Sports Media 101. The portion of the article posted here is to provide a sample of the content available at the linked site. Please click the link to read the full article. Sports Media 101 does not claim any ownership to the content and all rights are retained by the original copyright owner.
Tags:
76ers
,
Analysis/Opinion
,
NBA Draft