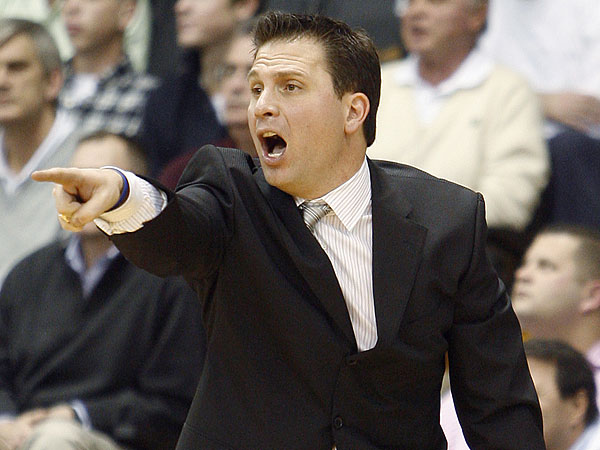 After turning down a position to coach the Houston Rockets' Development League affiliate, the Rio Grande Valley Vipers, Villanova Wildcats associate head coach Billy Lange undertook a spot with the Philadelphia 76ers.
From 2001-2004, Lange worked for Villanova head coach Jay Wright as director of basketball operations.
After seven seasons as the head coach at Navy, he returned to Villanova in 2011 for a second stint with Wright as the assistant for player development.
Lange has been a vital part of Villanova success after a 13-19 season in 2011.
Because of his effective coaching this past season, the Wildcats returned to the NCAA tournament.
"Billy is a passionate and dedicated coach who played a substantial role in instilling the qualities that our staff values most during our early years here," Wright said in a release. "Now he returns with the added experience of having built his own program at the Division I level. His knowledge and passion will be a great boost to our young team. We are thrilled to welcome Billy, his wife Alicia and their family back to Villanova."
Your man cave is your home field advantage for every game. When the game is on the line, you should be able to look around and be reminded of the great moments you've watched unfold in that very room! MJR Sports Integrity offers a wide range or team and player-specific memorabilia that can do just that and take your game day room to the next level. Find your inspiration at MJR Sports Integrity and will your team to victory!
Basketball
,
NBA
,
Philadelphia
,
Philadelphia 76ers
Related posts