The cold war between the top guard prospects begins.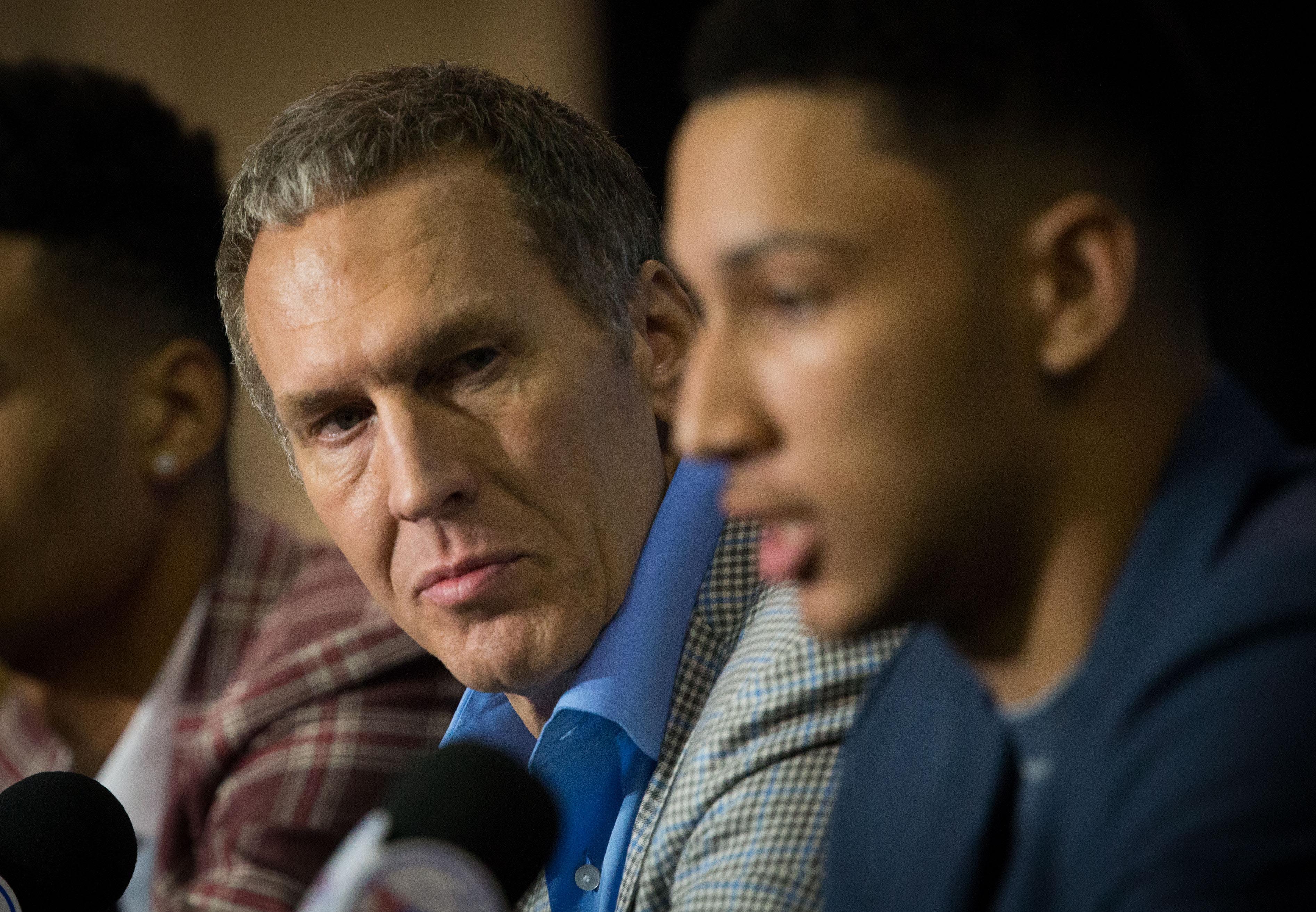 With the end of the Philadelphia 76ers season in sight it is never to early to speculate of who should stay and who should go.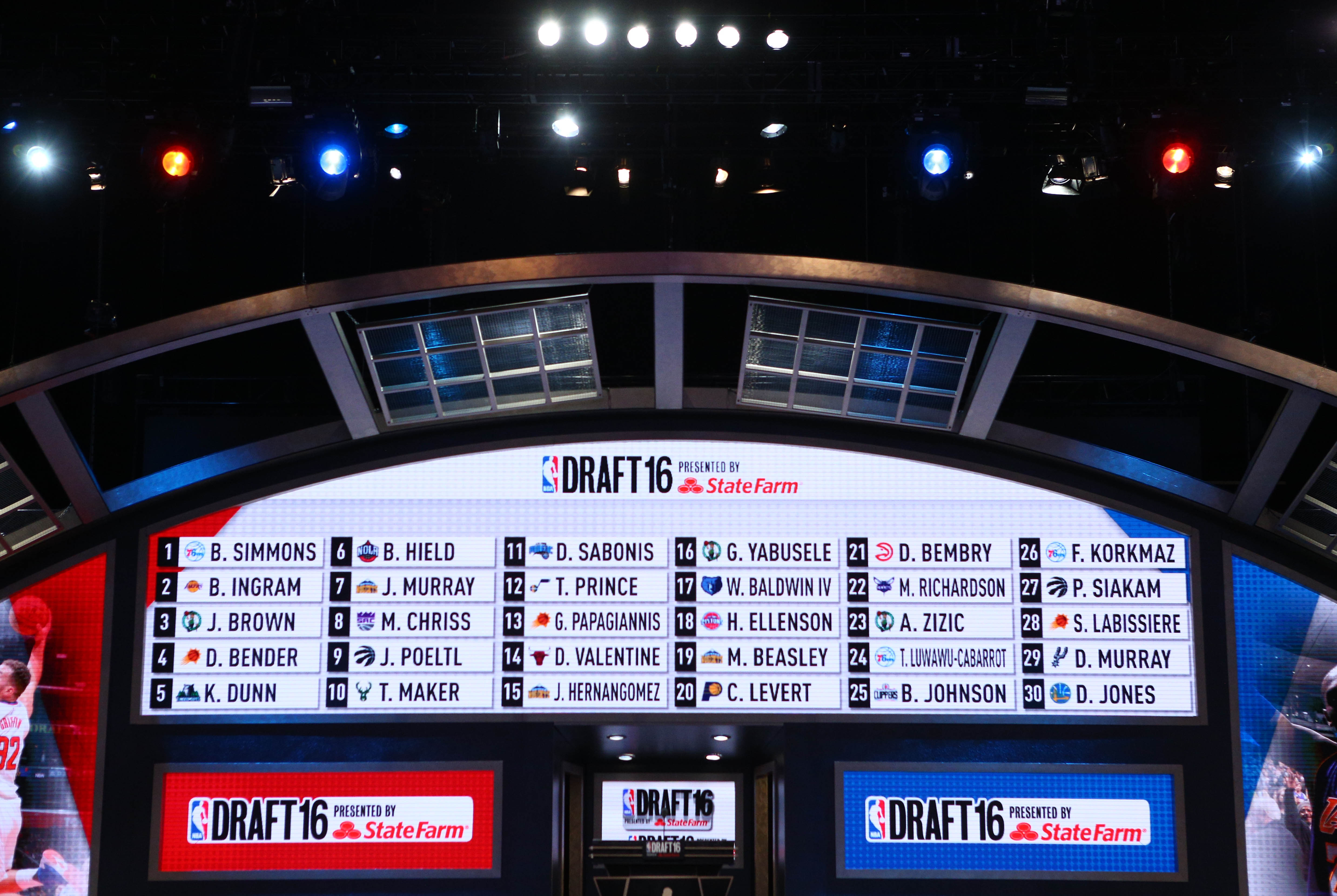 With several NBA teams uninvited to the 2017 NBA Draft party, should the Philadelphia 76ers consider trading some picks this year?
The Sixers bounced back from Sunday's loss and dug down for a 106-101 win over the Nets to close a five-game road trip. By Jessica Camerato
Hassan Whiteside buzzer-beating tip-in pushed the Heat over the Pistons on the road, 97-96, in a key Eastern Conference matchup. That and more from around the NBA.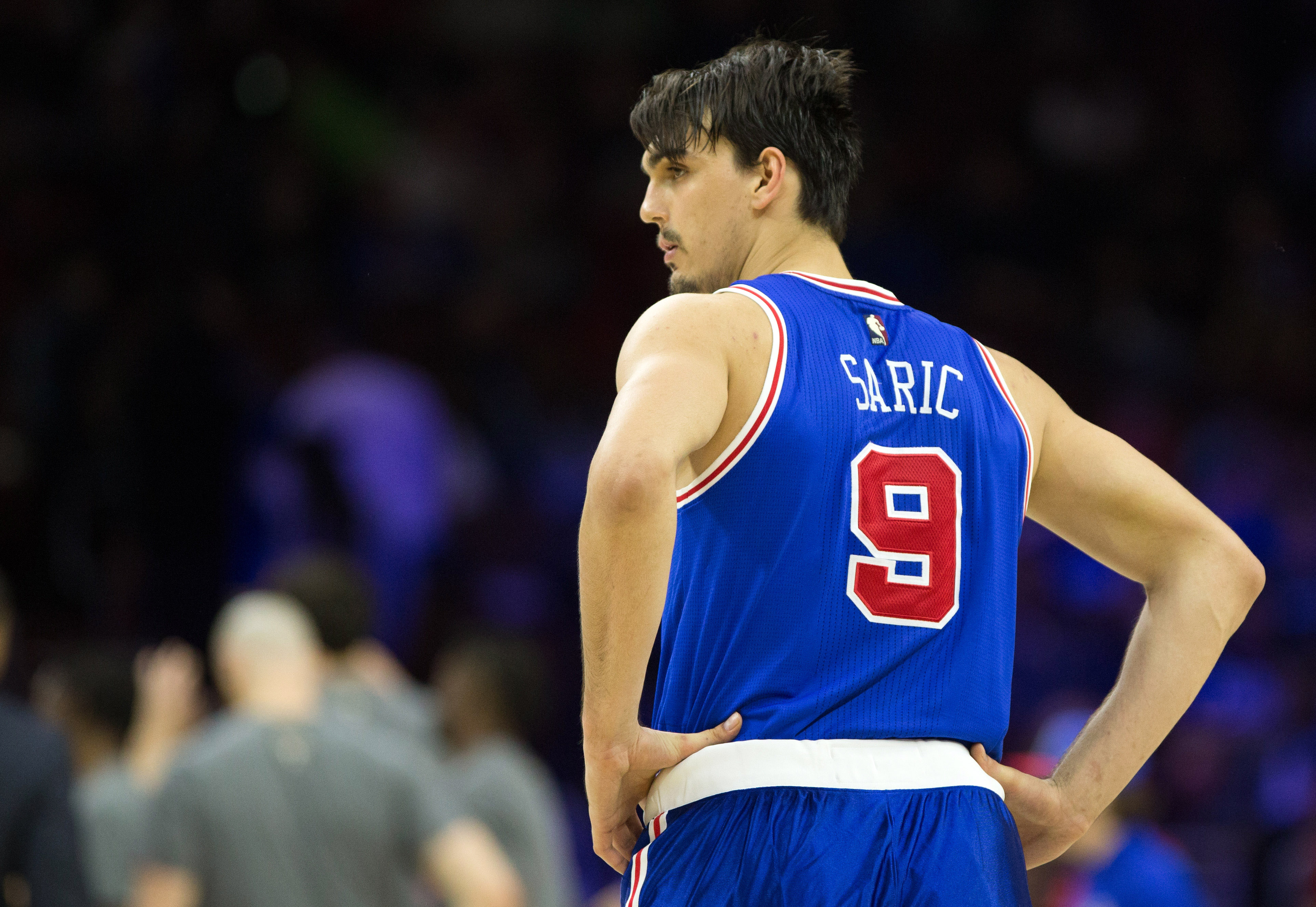 Philadelphia 76ers rookie forward Dario Saric showed yet again after a win on Tuesday night that he is an incredibly quotable player.
The Sixers battled back and forth with the Nets before taking control late for a 106-101 win to close out their five-game road trip. By Jessica Camerato
Dario and the gang take Brooklyn.
That's showing some major love for Ben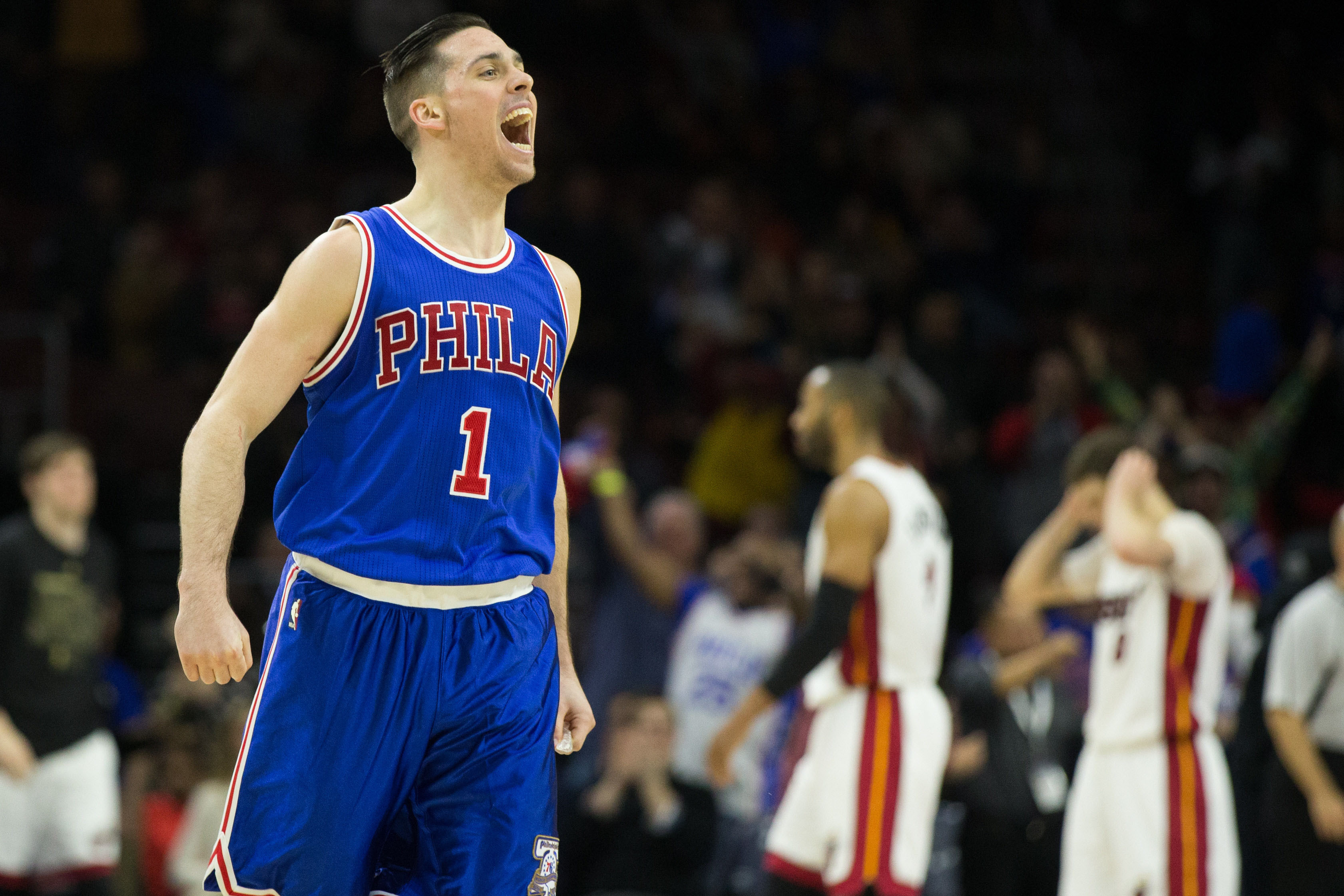 Speaking to Nik Stauskas on his Philadelphia 76ers podcast Sauce and Co., T.J. McConnell said that this summer he intends on refining his 3-point shot.