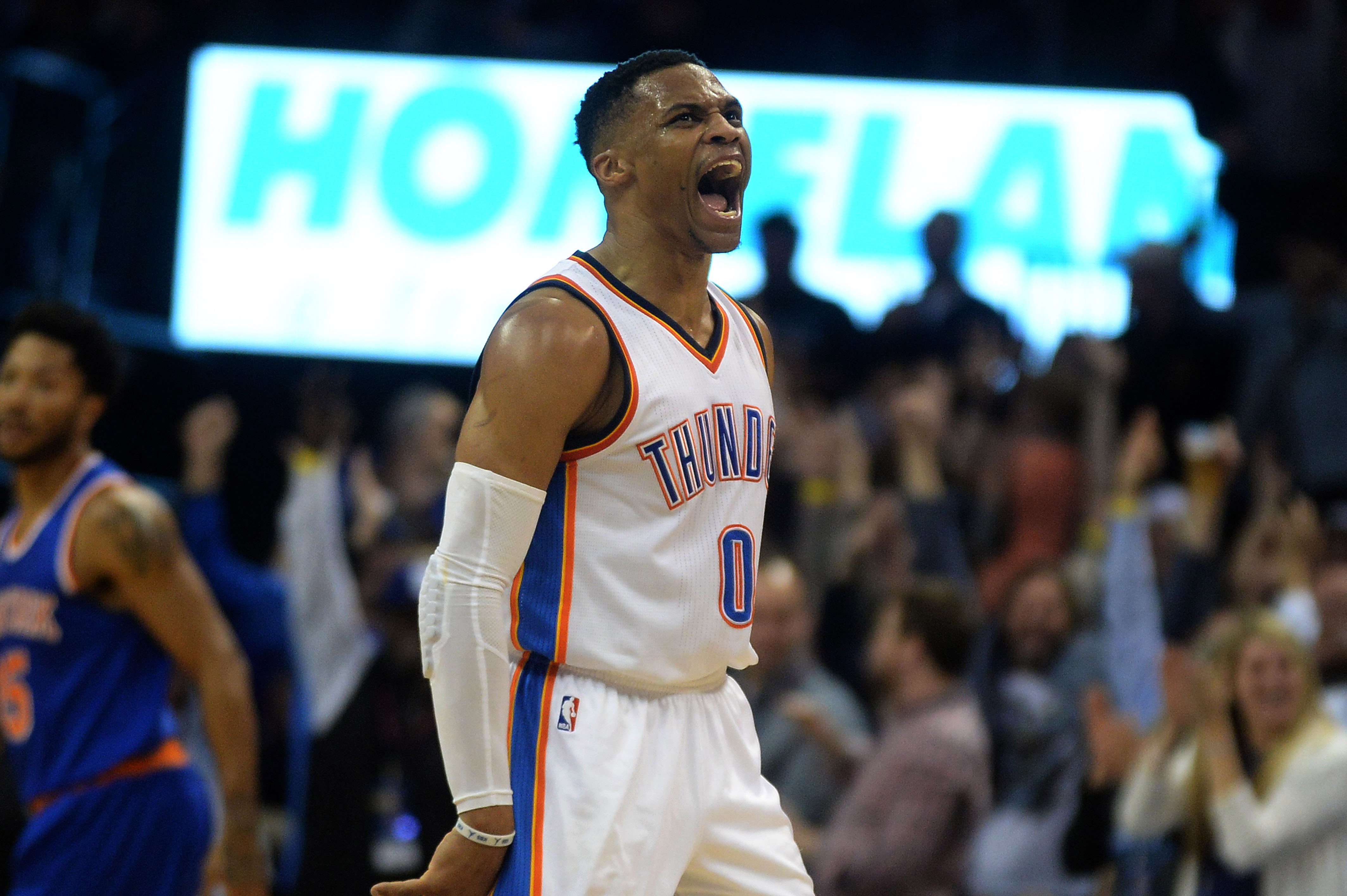 It's All-Star Friday! Oklahoma City Thunder basketball may be on a short break, but the OKC Thunder weekly roundup by Heather Koontz doesn't stop!
Perk at the Peake
During Wednesday night's game against the New York Knicks, former Oklahoma City Thunder center Kendrick Perkins returned to the Chesapeake Energy Arena. But this time, he wasn't donning a jersey. Instead, Perkins and his wife watched the victory from the stands, where they received a standing ovation.
Draymond Is Still the Worst
Looking for yet another reason to loathe Draymond Green? Was the kick to Steven Adams not enough? After the Thunder took on the Warriors last Saturday, Green was sported wearing a shirt that I present to you without further commentary:
Draymond Green wearing the …
Read Original Post at
http://thunderousintentions.com/2017/02/17/oklahoma-city-thunder-weekly-vol-7/

Sports Media 101 searches and spiders for news it aggregates from across the web about your favorite sport or sports team. This article is originally posted at another site not affiliated with Sports Media 101. The portion of the article posted here is to provide a sample of the content available at the linked site. Please click the link to read the full article. Sports Media 101 does not claim any ownership to the content and all rights are retained by the original copyright owner.
Tags:
Alex Abrines
,
Domantas Sabonis
,
Draymond Green
,
Kendrick Perkins
,
Monty Williams
,
Steven Adams
,
Thunder