The Fighting Irish kick off the 2017 season Saturday, September 2 in the friendly confines of Notre Dame Stadium against the Temple Owls. Brian Kelly leads an Irish team fresh off a 4-8 season, while new coach Geoff Collins tries to fill the void left by Matt Rhule's back-to-back 10 win seasons.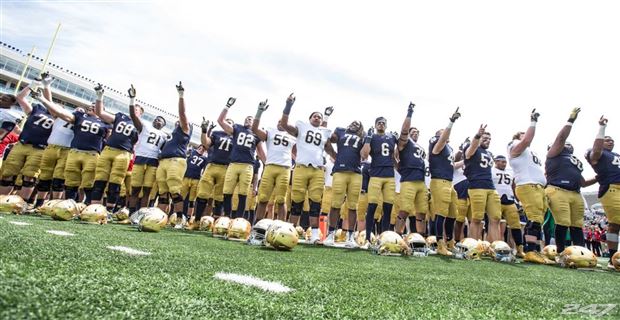 (Photo: Clint Jenkins, 247Sports)
My take: Just far too many …
Read Original Post at
http://notredame.247sports.com/Article/Way-Too-Early-Score-Prediction-Irish-v-Owls–52815745

Sports Media 101 searches and spiders for news it aggregates from across the web about your favorite sport or sports team. This article is originally posted at another site not affiliated with Sports Media 101. The portion of the article posted here is to provide a sample of the content available at the linked site. Please click the link to read the full article. Sports Media 101 does not claim any ownership to the content and all rights are retained by the original copyright owner.
Tags:
Football
,
Football,Notre Dame Fighting Irish