Lance Thomas was back with the Knicks on Monday wearing a protective mask.
Carmelo Anthony lead the way for New York, carrying the offense throughout the game, and hitting a clutch jumper with seconds left that put the Knicks up by two. A defensive stop on the other end…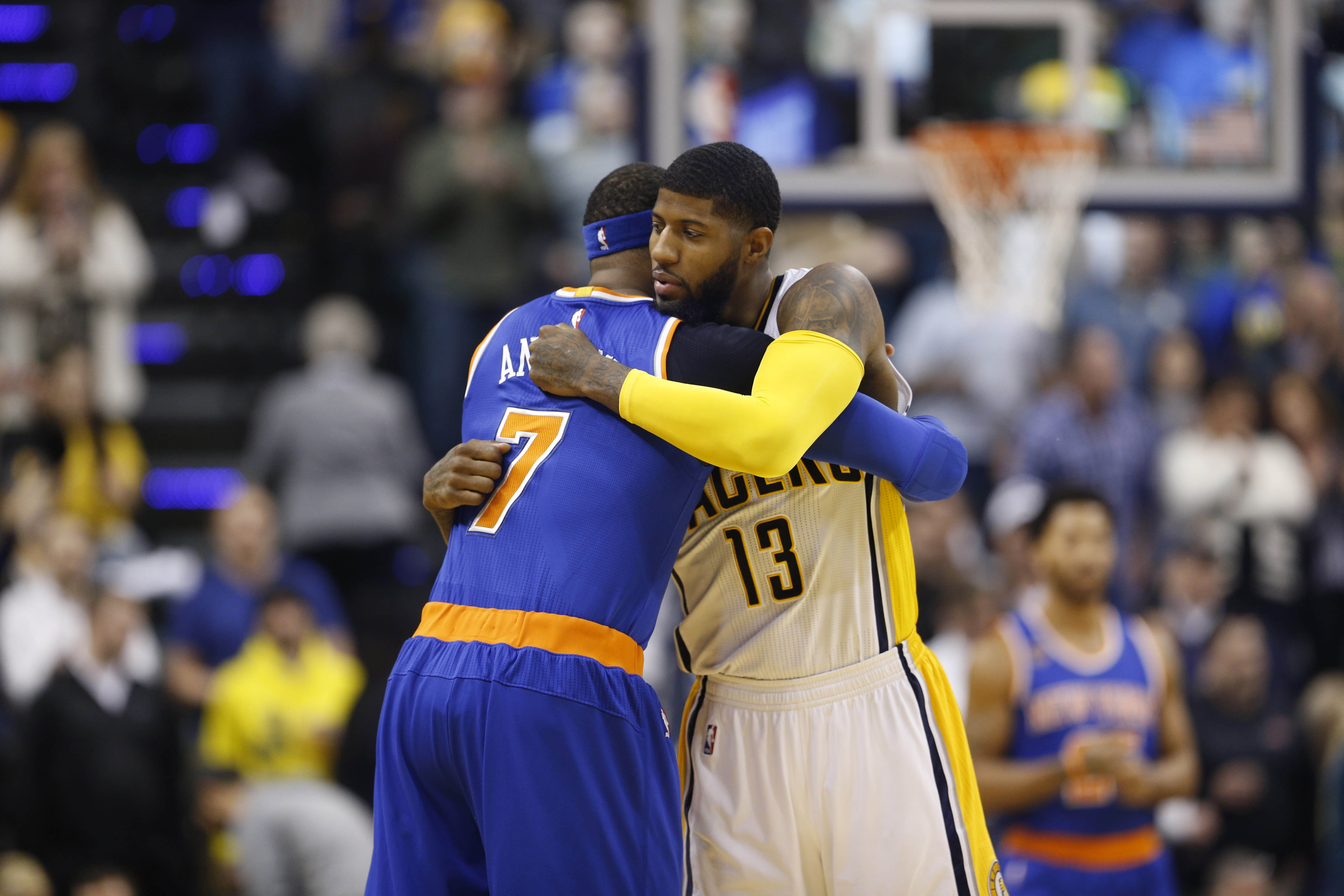 The New York Knicks were able to hold on against the Indiana Pacers in a thrilling game. Check out our recap and highlights from the victory.
The Pacers honored Reggie Miller on Monday night, which seemed a cruel choice with the Knicks in the building
After blowing a 16-point fourth-quarter lead, Carmelo Anthony hit a go-ahead jumper with under 30 seconds to play as the New York Knicks hung on to beat the Indiana Pacers, 109-103, on Monday at Bankers Life Fieldhouse.
Even a Knicks trainwreck isn't enough to garner the attention of Charles Barkley.
Here's the thing about the Eastern Conference. The Pacers are not good.
The Knicks (19-26) head to Indiana to battle the Pacers (22-21) on Monday.
Do I want the Knicks to win? I think so.
Not only have a great majority of the personnel decisions been awful, but James Dolan and particularly Phil Jackson always find ways to make headlines for the wrong reasons. These unnecessary…