New York Giants safety Will Hill was arrested on December 20th in Little Falls due to a child support warrant that was filed on December 10th. At the time, the Giants announced that it was a "personal matter" for Hill and declined to comment further. Two days later, Hill started for the Giants in a victory over the Detroit Lions. And while that seemed like the end of the story at the time, it now appears to have only been the beginning.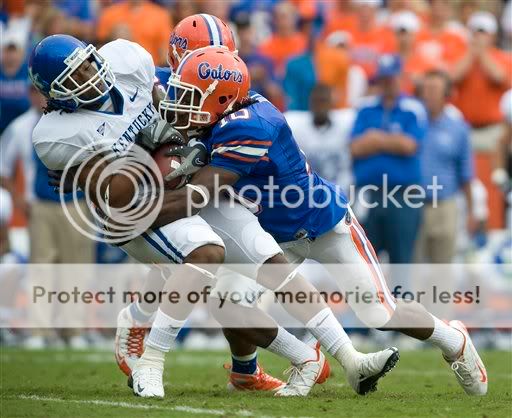 A Tuesday report published by The Star-Ledger indicates that a lot more went on that day than just an arrest over back child support. In fact, the arrest followed what was otherwise a routine traffic stop that escalated when the officer "detected the odor of burned marijuana emanating from within the vehicle" which was driven by Hill's acquaintance, Dawud Al-Ghaffaar aka Dawud Lane, who is a former Rutgers football player.
In addition to the smell of marijuana, the arresting officer also claims to have viewed "cigar shavings throughout the vehicle as well as pieces of cigar wrappers suggesting marijuana was once prepared and smoked in the vehicle."
The significance of this report, of course, is that Hill had previously been suspended for violating the NFL's substance-abuse policy and later admitting the failed test came as a direct result of smoking marijuana. He had also previously been suspended for violating the NFL's performance-enhancing substance policy as a result of using Adderall.
"Nothing to do with football. It's from family member, everyone reaching their hand out thinking I'm an ATM, and people who think you owe them something," Hill said after being suspended for marijuana use. "It was just a situation where I was visiting back to my hometown and a guy pulled a shotgun on me right then and wanted money. How do you deal with those situations? I really can't so I dealt with it the best way I knew how."
The report also suggests that Hill owed upwards of $9,184.92 in back child support despite earning $480,000 this season.
Whether or not the Giants were made aware of the circumstances surrounding this traffic stop and subsequent arrest remain to be seen, but head coach Tom Coughlin did go on record as saying he and the team fully support Hill.
"We support him in every way we can. If there was something, he's trying like heck to meet all of his responsibilities. I don't know any more than that and you probably know more than I do. It is a private matter and it's something he has taken care of," Coughlin said. "We, again, support him as best as we can. He tries like heck to meet all of his obligations."
Hill, to date, has not been suspended by the Giants or the league over this arrest or the corresponding police report, but because drugs were listed in said report and Hill would be considered a repeat offender, the NFL is involved and reviewing the case. Depending on the outcome, Hill could again face suspension from the league.
Photo credit: The Brit_2 / Foter / CC BY-NC-ND
Also…
You're not an average fan, so why wear an average shirt to represent your team? LogoWear brings some originality to the game and will help you be the star of your team's following - not the third guy in off the bench. Your team isn't just another team. Don't be caught wearing just another shirt. Make a statement with LogoWear!
Detroit
,
Detroit Lions
,
Football
,
New York
,
New York Giants
,
NFL
,
Tom Coughlin
,
Will Hill
Related posts