There is no denying that New York Giants safety Will Hill has some incredible football instincts. He is naturally gifted and the sky is the limit in terms of his potential. It's exactly why General Manager Jerry Reese and head coach Tom Coughlin have stuck with him despite two separate suspensions and some personal issues. The latter, of course, being a major reason few NFL teams afforded him an opportunity out of college.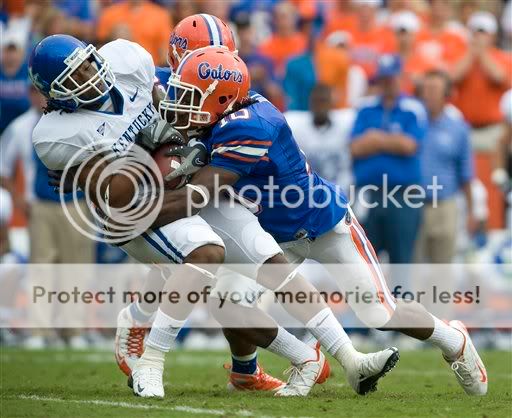 But, to his credit, despite a few hiccups along the way, Hill has done a good job turning his personal life around and getting his priorities in order. The fact that he's now a starting safety for the New York Giants is testament to that.
And on Sunday night in a critical moment against the Washington Redskins, Hill took, perhaps, the next step in his development. As the saying goes, big players make big plays in big games and that's exactly what he did when he stripped wide receiver Pierre Garcon, securing the win for Big Blue.
"That was some play," Coughlin said. "I was just kidding with him that he had it all the way, but he knew what he wanted. The ball was hanging out there after the short gain which would have given them the first down. He ripped the ball out, did a great job of seeing the opportunity, and then he pushed himself down the field five or six yards. That was an outstanding play and the kind of play you need to have to win."
Perhaps more impressive than the play itself is that Hill knew it had to happen. In order for the Giants to win the game, someone had to force a turnover. And with the Redskins driving and the clock ticking away, he stepped up.
"During the course of this game, [defensive end Justin Tuck] kept saying, 'We need a turnover – we need to make a turnover. Who's it going to be? I know it's going to be somebody.' Fortunately, it was me today," Hill said.
In addition to the game-ending strip of Garcon, Hill also recorded seven tackle (four solo).
Photo credit: The Brit_2 / Foter / CC BY-NC-ND
Also…
You're not an average fan, so why wear an average shirt to represent your team? LogoWear brings some originality to the game and will help you be the star of your team's following - not the third guy in off the bench. Your team isn't just another team. Don't be caught wearing just another shirt. Make a statement with LogoWear!
You need to satisfy your competitive drive, so why not beat our experts in fantasy football. At FightClub, our official Fantasy Football partner, you can change you team weekly and win cash. Get a free $5 credit when you sign up and try them out. And each week, Sports Media 101 will sweeten the pot and award the player with top points an extra $25. Match-up and show them how good you are. Can you handle FightClub?
Your man cave is your home field advantage for every game. When the game is on the line, you should be able to look around and be reminded of the great moments you've watched unfold in that very room! MJR Sports Integrity offers a wide range or team and player-specific memorabilia that can do just that and take your game day room to the next level. Find your inspiration at MJR Sports Integrity and will your team to victory!
Football
,
Jerry Reese
,
Justin Tuck
,
New York
,
New York Giants
,
NFL
,
Tom Coughlin
,
Washington
,
Washington Redskins
,
Will Hill
Related posts