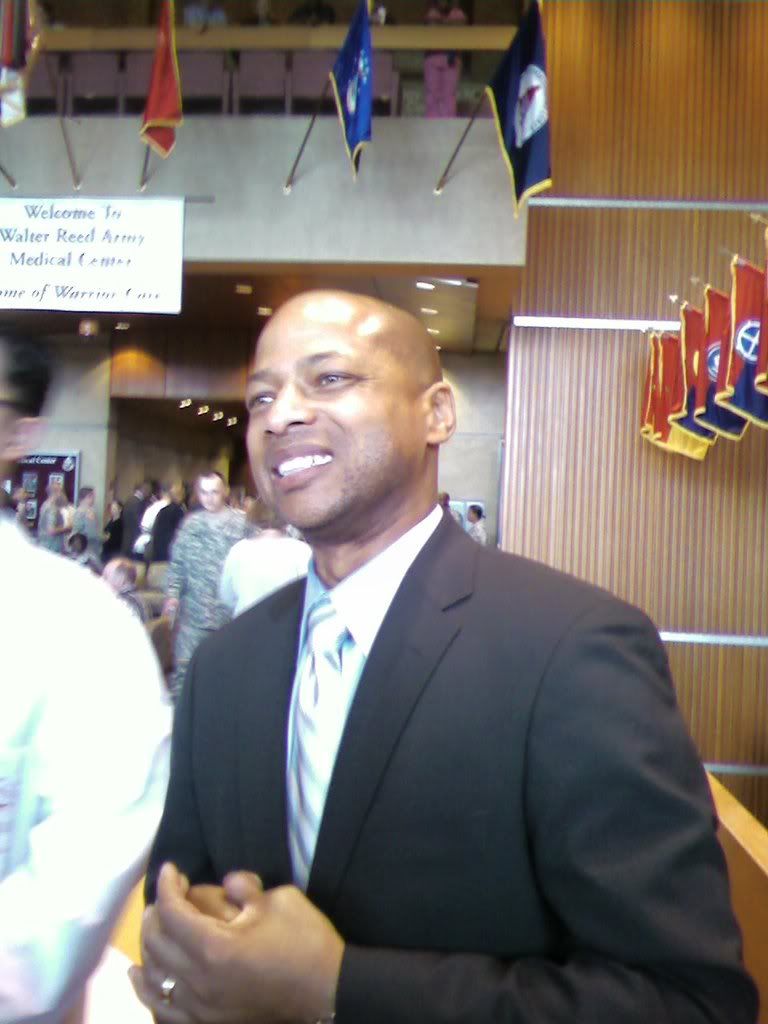 Losing causes NFL teams, players and their fans to do some outrageous things. For the amount of times a coach's head is put on a platter, there is at least half that amount also looking to get rid of the general manger. If one were to ask New York Giants GM Jerry Reese about that, he'd tell you it's all about winning. Winning changes that. That doesn't mean that he won't continue to hold everyone accountable and "on notice."
"Whatever my job entails, I can do better. Any question you've got about my job…there's a lot of people who know how to do my job, but I can do a lot of things better and I will do things better, just like our coaches can do things better, and I believe they will do things better. Our players can do things better, and I believe they will do things better," said Reese to the media this past Tuesday.
Expectation is what sets the end objective as well as the level at which that goal is reached. Anything lower is unacceptable in the eyes of most. One thing Reese won't do is second guess himself or put a negative spin on how things have turned out because of his decisions. As we've covered, the unavoidable happens.
"The injuries are always part of it. It's football. Any time a guy has been in the National Football League for a significant amount of time, there's some injury history with most players and that's just part of it. You have to take some chances sometimes. Sometimes you make some decisions that work out and sometimes you make some decisions that don't work out, as well. It's just a part of the business", the general manager said. "But to say 'miscalculated,' you can say that with any position when you're 0-6."
Unlike most pundits and even bag-wearing fans, Reese remained of the mindset that his head coach, Tom Coughlin, wanted the team to find deep down: positive. It's rare, but this Giants team has repeatedly found ways since Tom and Jerry have been paired up ('07) to find resiliency…as a team.
"I'm an optimist and I'll always think at some point we're going to stop the bleeding and it's going to get turned around because at times in the game, if you look back, the defense has done some things at times in the game that keep us in the games, but we were turning the ball over at a high rate. In this league, if you turn it over at a high rate, it's hard to win. We have to play better as a unit. When I say as a unit, I mean offense, defense and special teams, and I expect us to do it," Reese said Tuesday. "I talked to Tom this past Monday and I said, 'We scratched out a couple of wins, but what would happen if we played a whole game and played as a unit?' Offense and defense has been playing well. We've got a chance to continue to grow, for a lack of a better term, with where we are right now."
The recent catalyst-inducing acquisitions of linebacker Jon Beason (25 tackles in four games), fullback John Conner (four receptions, 29 yards in five games) and running back Peyton Hillis (38 carries, 106 yards, one TD; eight receptions for 60 yards in two games) seemingly and temporarily changed views on Reese. With two wins and some glimmer of hope arising from a prior Sunday of NFC East good fortune, the week nine bye leaves some feeling way different than upon entering week six, while some remain as they've been.
"Our focus moving forward is we have eight games left and we're going to try with every fiber that we have to win these games and have a chance to even be there for the division. We have some chances. All around the league there's a bunch of teams feeling this way right now," said Reese.
Also…
You're not an average fan, so why wear an average shirt to represent your team? LogoWear brings some originality to the game and will help you be the star of your team's following - not the third guy in off the bench. Your team isn't just another team. Don't be caught wearing just another shirt. Make a statement with LogoWear!
You need to satisfy your competitive drive, so why not beat our experts in fantasy football. At FightClub, our official Fantasy Football partner, you can change you team weekly and win cash. Get a free $5 credit when you sign up and try them out. And each week, Sports Media 101 will sweeten the pot and award the player with top points an extra $25. Match-up and show them how good you are. Can you handle FightClub?
Your man cave is your home field advantage for every game. When the game is on the line, you should be able to look around and be reminded of the great moments you've watched unfold in that very room! MJR Sports Integrity offers a wide range or team and player-specific memorabilia that can do just that and take your game day room to the next level. Find your inspiration at MJR Sports Integrity and will your team to victory!
Football
,
Jerry Reese
,
John Conner
,
Jon Beason
,
New York
,
New York Giants
,
NFL
,
Peyton Hillis
,
Tom Coughlin
Related posts