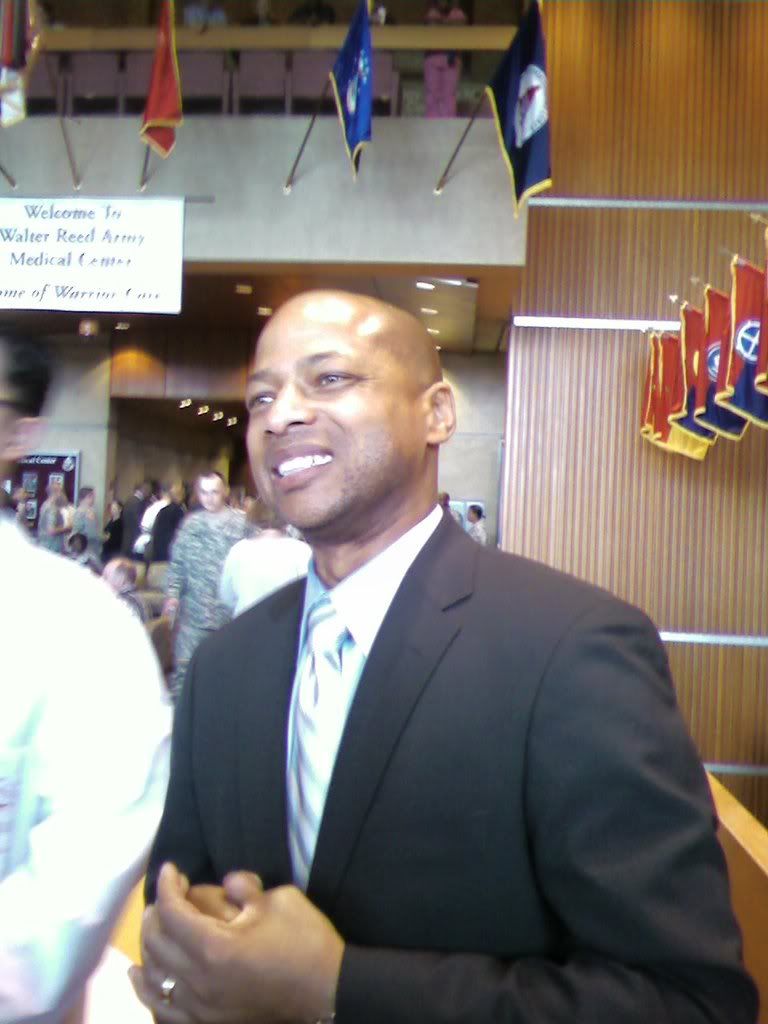 A lot of the fans and media members had been looking for answers from New York Giants general manager, especially during the team's rocky start to the season.
Since the Giants six-game losing streak ended two weeks ago, fans for the time being have gotten off the case of the Giants GM with their victories over the Minnesota Vikings and Philadelphia Eagles and after eight weeks of football, the Giants have somehow managed to find their way back into the thick of the playoff race and the NFC East division chase.
On Tuesday, Reese addressed the media in his annual bye week press conference to talk about the issues and current state of the Giants and talked about things like the NFL trade deadline at 4p.m., Tom Coughlin's future and if the Giants were still a playoff team and if he believed they could still get there.
Reese on if the Giants would trade number one wide receiver Hakeem Nicks before the 4p.m. trade deadline:
"We keep all of our options open. Hakeem played well this last game, but we always keep all of our options open. You never say never until 4 o'clock. So we'll see what happens."
Reese on Tom Coughlin's coaching future with the Giants after the 2013 season:
"Coach Coughlin is a heck of a football coach and he didn't forget how to coach at this point regardless of what our record looks like," Reese said. "He's still an outstanding football coach. Age has nothing to do with coach Coughlin," Reese said. "Coach Coughlin is a tremendous football coach. His age has nothing to do with it."
Reese on if the Giants can still make the postseason after their 0-6 start; as the team currently sits at 2-6 after Week 8:
"We still have a chance, I believe in our coaches, I believe in our players and I expect us to continue to battle and get back in this race. You can't count anybody out in our division right now halfway through the season. I think everybody's still in the race. We're happy to be in it, fortunate to be in it.''
The Giants at 2-6 will get the next week to rest, relax a little bit and regroup during Week 9 and prepare for the Oakland Raiders, who will travel across the country to play the Giants at MetLife Stadium in Week 10.
Also…
You're not an average fan, so why wear an average shirt to represent your team? LogoWear brings some originality to the game and will help you be the star of your team's following - not the third guy in off the bench. Your team isn't just another team. Don't be caught wearing just another shirt. Make a statement with LogoWear!
You need to satisfy your competitive drive, so why not beat our experts in fantasy football. At FightClub, our official Fantasy Football partner, you can change you team weekly and win cash. Get a free $5 credit when you sign up and try them out. And each week, Sports Media 101 will sweeten the pot and award the player with top points an extra $25. Match-up and show them how good you are. Can you handle FightClub?
Your man cave is your home field advantage for every game. When the game is on the line, you should be able to look around and be reminded of the great moments you've watched unfold in that very room! MJR Sports Integrity offers a wide range or team and player-specific memorabilia that can do just that and take your game day room to the next level. Find your inspiration at MJR Sports Integrity and will your team to victory!
Football
,
Hakeem Nicks
,
Jerry Reese
,
New York
,
New York Giants
,
NFL
,
Tom Coughlin
Related posts