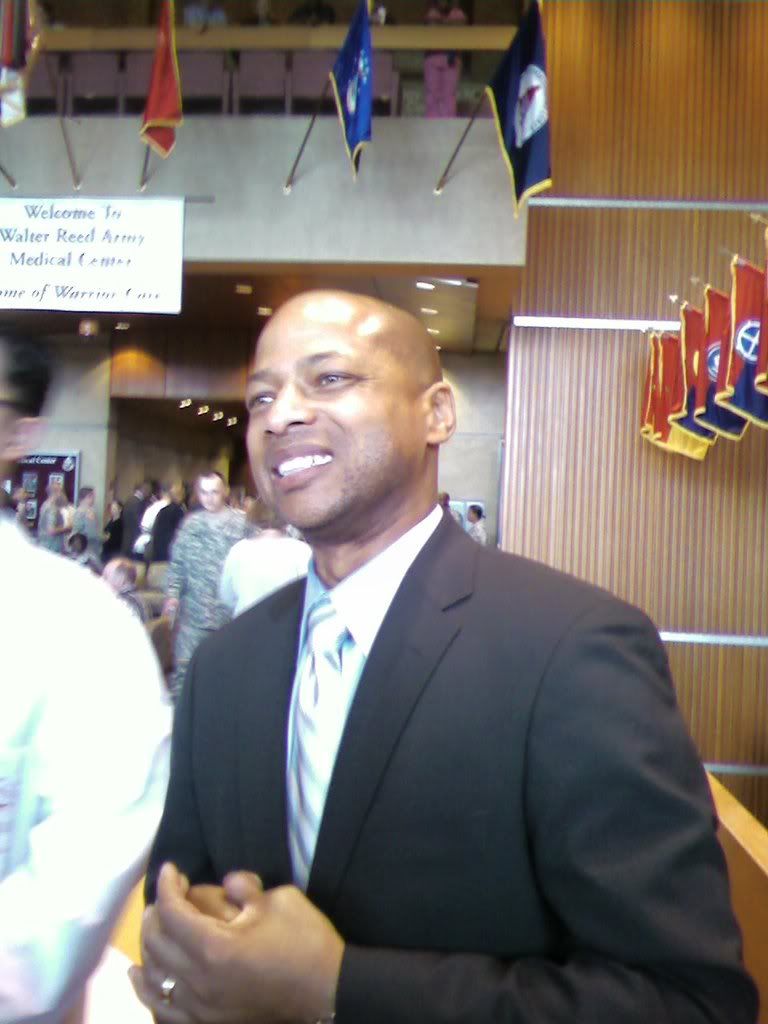 The general manager of the New York Giants has been fairly silent after making his statements in July to ESPN about everyone "being on notice." But Jerry Reese may need to remind head coach Tom Coughlin of this statement.
"That's not our standards," said Reese in reference to only making the playoffs once in the last four years. "That's not what we shoot for. We want to put everybody on notice, myself; everybody is on notice that that's not our standard."
Clearly, after a horrid showing (more like a no-show) against the Carolina Panthers last Sunday, this sentiment needs to be revisited and reiterated. No one should be "safe" after the poor excuse for a football team ran onto Bank of America Stadium. Frustration is mounting everywhere, as it should be. This ire and aggravation has become a place of complacency for blue and to some degree something major needs to be a catalyst for change.
The countdown to Super Bowl XLVIII clock hanging in the locker room is not working. In fact, tear it down. Focus should be on each week, not the future or the fact that the big game is on home turf in February. That's understood, but not the statement that should be the front running message for the 2013 season.
Accountability is an issue lately, as no one is yanked from their starting spot without an injury on deck causing so (hint, hint, offensive line members). While most love loyalty in blue, it can be a detriment to team. It's time to pull some players aside and let them know: You were put on notice months ago. Sit down this week and let someone else give 100. Talk of "next man up" has been in the mouths of coaches and playmakers alike as if it's in the playbook, so live by it if the play of certain guys is injuring the team. No?
Left Tackle Will Beatty is pretty upbeat about this philosophy, per Giants.com.
"Everyone's going to have to be [ready]. You don't have any choice in the NFL. You're called to go, you've got to go", Beatty stated. "For them, I pray that everyone's mind is set, that we don't look at the negative in the past and allow it to affect our future. So everyone's trying to keep a positive attitude knowing that we made mistakes, costly mistakes that cost us games. But knowing that, just because we made those mistakes, we don't have to move forward and make them. Trying to keep that positive attitude is still one game, one week, let's take care of this."
Offensive coordinator, Kevin Gilbride, has a different view on the upcoming game versus Kansas City,.
"We went into this game [Carolina] thinking that we needed to be more balance because of the turnovers and that wasn't as successful as we would've liked it to be. That first half was probably about as low as you can be. We went to the two-minute and we moved the ball, but we still didn't put any points on the board", Gilbride said. "We'll try to do whatever we can to galvanize this group and give them a chance and the big thing is can you intellectually handle the scheme, the schematic challenges that are inherent in their defensive approach, which is quite significant."
If the players aren't grasping the scheme by now…well, most of you see where this is leading. Time to comprehend the plays and difficult system has passed. Week 4 is upon the New York Giants and guys need to be well into the flow of Gilbride's organized chaos, er, schemes. While it all starts up front in that offensive trench, the issues are trickling down to skill players that it shouldn't touch. Small steps toward improvement (in game) aren't enough. Gilbride did, in a way, admit that.
"That's what we did, like the traps that we hit last time; those were the big runs we had. You try to do some things like that to give yourself a scheme when you're not just able to line up and knock people off the ball. You try to give illusions of one thing and, in fact, come back and do something different", said Gilbride on Wednesday. "That's what we did. You can only do that so many times. You're not going to do that 60 plays a game. You're not going to fool them 60 plays a game. You need to execute and that's where we have to upgrade."
By 4:00 PM EST Sunday, we shall know who "grasped" and who blew their assignments again. Hopefully, quarterback Eli Manning is upright for most of the game and has win number one as he jogs out of Arrowhead Stadium.
Also…
You're not an average fan, so why wear an average shirt to represent your team? LogoWear brings some originality to the game and will help you be the star of your team's following - not the third guy in off the bench. Your team isn't just another team. Don't be caught wearing just another shirt. Make a statement with LogoWear!
You need to satisfy your competitive drive, so why not beat our experts in fantasy football. At FightClub, our official Fantasy Football partner, you can change you team weekly and win cash. Get a free $5 credit when you sign up and try them out. And each week, Sports Media 101 will sweeten the pot and award the player with top points an extra $25. Match-up and show them how good you are. Can you handle FightClub?
Your man cave is your home field advantage for every game. When the game is on the line, you should be able to look around and be reminded of the great moments you've watched unfold in that very room! MJR Sports Integrity offers a wide range or team and player-specific memorabilia that can do just that and take your game day room to the next level. Find your inspiration at MJR Sports Integrity and will your team to victory!
Tags:
Carolina
,
Carolina Panthers
,
Eli Manning
,
Football
,
Jerry Reese
,
Kansas City
,
Kevin Gilbride
,
New York
,
New York Giants
,
NFL
,
Tom Coughlin
,
Will Beatty