There are a lot of question marks facing the 2013 New York Giants, and many of those questions will have to be answered with young talent. Whether it be along the offensive or defensive lines, in the secondary or at other key contributing positions, Big Blue will be relying on young or overlooked talent to breakout and help carry them to the top of the NFC East.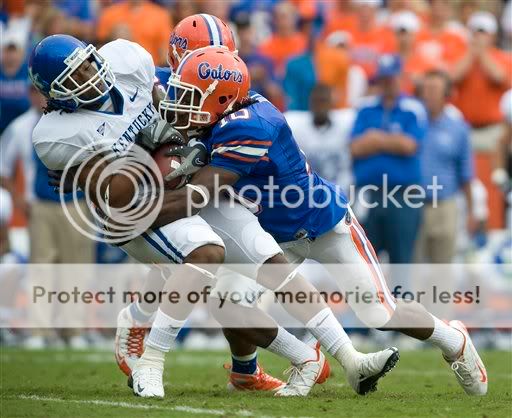 Below, we've listed the top five players who are poised for a breakout season in 2013.
Defensive end, Adewale Ojomo: The Giants were so impressed with Ojomo a year ago they opted to give him a spot on the 53-man roster rather than risk losing him by placing him on the practice squad. And although he was rarely active and saw no action during the regular season, he was kept around because he has an extremely bright future. Now, with Osi Umenyiora likely leaving by way of free agency, Ojomo will have an opportunity to compete for some decent playing time in 2013.
Linebacker, Jacquian Williams: Although Williams will likely battle it out with Spencer Paysinger in training camp, he's poised to take over as the starting weak-side linebacker now that the team has released veteran Michael Boley. The key with Williams is very simple: stay healthy. When given the opportunity, J-Will has played very well and showed substantial overall improvement, but none of that will matter if he's sitting on the sideline nursing injuries. However, if he stays healthy, the sky is the limit for this youngster.
Safety, Will Hill: Perhaps more than anyone else on the team, Hill has an incredible opportunity going into 2013. If the team allows Kenny Phillips to leave via free agency, and Terrell Thomas is able to resume his career at cornerback, Hill will be one of the primary competitive pieces in training camp, battling it out with Stevie Brown and Tyler Sash for playing time. And although Brown proved extremely valuable in Phillips' absence this past season, Hill showed fierce determination, willingness to do whatever he was asked and significant improvement as the year wore on. Even if he loses his battle with Brown in training camp, Hill is going to see quite a bit of playing him in 2013 and you can almost guarantee this ambitious young man will make the most of it. With all the talent in the world, he may be a superstar in the making.
Tackle, James Brewer: One way or another, Brewer is going to find himself to be a valuable asset in 2013. David Diehl at right tackle is anything but a certainty at this point, even if the team does hang onto him and his large salary. Meanwhile, on the other side of the line, the team doesn't really have a suitable backup for Will Beatty (assuming they're able to re-sign him or place the franchise tag on him). Whether he ends up starting or not, Brewer will have plenty of opportunities to prove his worth this coming season and we here at Giants 101 feel he's going to open some eyes.
Wide receiver, Rueben Randle: It took Randle quite some time to wrap his mind around the complex playbook of offensive coordinator Kevin Gilbride, but as the 2012 season wound down, he began to flash some brilliance and ended the season with an impressive two-touchdown performance against the Philadelphia Eagles. That was just the tip of the iceberg, and whether the team brings back Domenik Hixon or not, Randle is poised to become the #3 WR and and with Eli Manning at the helm, big things are on the horizon.
Others considered: Tight end Adrien Robinson, linebacker Spencer Paysinger, cornerback Jayron Hosley and running back Da'Rel Scott.
Also…
Tags:
Adewale Ojomo
,
Adrien Robinson
,
Football
,
Jacquian Williams
,
James Brewer
,
Jayron Hosley
,
New York
,
New York Giants
,
NFL
,
Rueben Randle
,
Spencer Paysinger
,
Will Hill