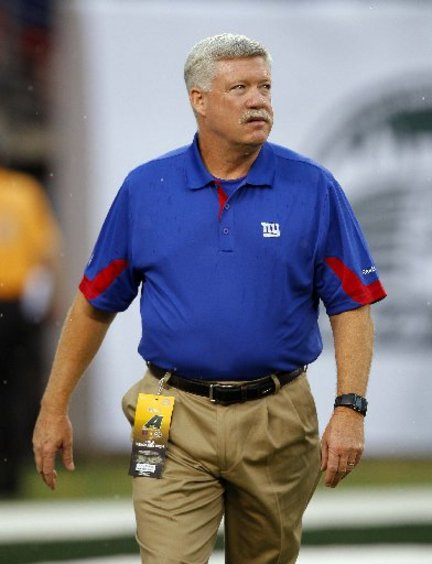 One of the biggest issues facing the 2013 New York Giants is 3rd down conversions. The 2012 season was abysmal from a 3rd down standpoint. Short drives contributed to a gassed defense which perpetuated a losing battle on the time of possession front.
Some of the issues can be assessed to issues on 1st and 2nd down. That said, quarterback Eli Manning struggled mightily on 3rd down in 2012. He completed only 36.71% of his passes, good for 17th in the NFL. This was far cry from his 2011 campaign where he threw for nearly 5,000 yards and broke every 4th quarter passing record known to man.
Eli shoulders some of the blame, but it has been bothersome to me why such a seasoned veteran coming off such a great season would regress in such a fashion.
Part of the issue was a revolving door at the #3 receiver position. The Giants never settled on utilizing Domenik Hixon, Ramses Barden or Rueben Randle.
Randle is likely to shoulder that load come next season, but this year he did not have enough a grasp on the offense to be relied on consistently.
Case in point: Against the Redskins, Randle had what proved to be a defining play in the Giants' season when he misread coverage against the Redskins. The Giants had 1st and 10 at the Washington 30 yard line and Eli Manning was looking for Randle on a back-shoulder fade when Randle continued his route down field. Manning was flagged for an intentional grounding and from 2nd and 20 the Giants were only able to move closer for a field goal. They ultimately missed the field goal.
Manning is very good at working with young receivers and getting them on the same page, so Randle is not a concern moving forwards.
The injury to Hakeem Nicks, which has been addressed at length, was major.
Nicks excelled at running the 9 route and the stop route, two routes that Eli Manning loved to take chances on come third down. When you think on it, it becomes fairly convenient for the quarterback to know that he has two route options which he can take even when the coverage is there, yet still come up with a big play. Against man coverage, Nicks is nearly impossible to defend. His injury allowed a scheme shift on the part of the defense on half the field.
In 2013, the Giants must attack more space on the field.
Atlanta Falcons offensive coordinator Dirk Koetter mastered this with Matt Ryan this season.
The Falcons have thrown a lot more screen passes this season with Jacquizz Rodgers in the backfield and to the wide receivers as well. They like to mix up play calling bases on formations and throw deep with only one wideout on the field.
You have to believe offensive coordinator Kevin Gilbride will find ways to open up the field next year. David Wilson can be a threat in the passing game and with a better situation at the 3rd receiver spot the Giants can line up with three wide receivers more often and get some favorable matchups in terms of defensive personnel.
2011 and 2012 were a tale of two offenses. The 2011 offense was poor from an aggregate numbers perspective but great situationally. The 2012 team was great from an aggregate numbers perspective but poor situationally. 2013 should prove to be a rebound year for the Giants offense under head man Eli Manning.
Also…
Tags:
David Wilson
,
Domenik Hixon
,
Eli Manning
,
Football
,
Hakeem Nicks
,
Kevin Gilbride
,
New York
,
New York Giants
,
NFL
,
Ramses Barden
,
Rueben Randle