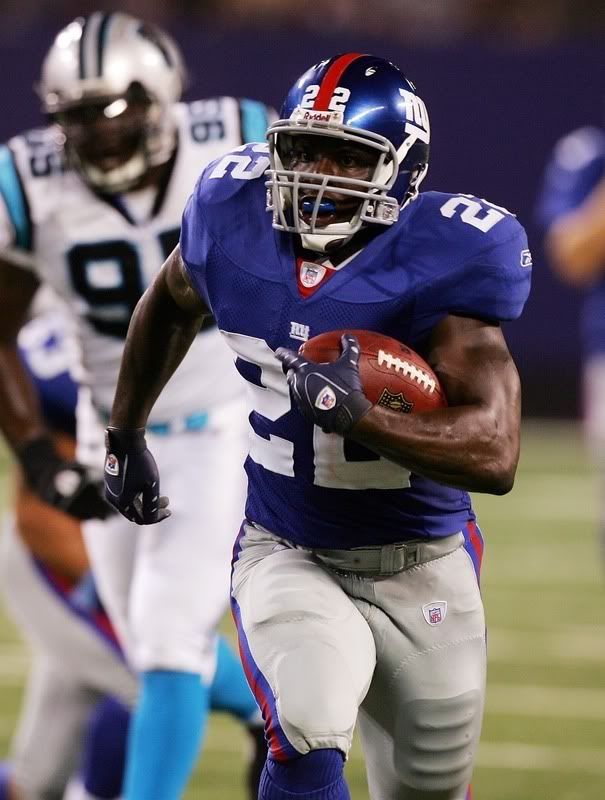 Everyone has opinions, especially on what their favorite NFL teams should do in the offseason. As we examine how the New York Football Giants handle theirs, many which continue to criticize, should grow to be thankful (how they aren't already is baffling, really).
Not everyone is a football fan beyond their specific squad, but as the popularity of fantasy and football channels increase, fans begin to watch more games than just one per week in the regular season. As the business hammer falls in favor of that almighty dollar, the NFL is a booming market.
Since it has just become more to those now in the market, some history will be revisited in the way of offseason draft/trades that went awry for one side. Just a few that should always be in a "Top Ten" list anywhere are the Herschel Walker trade, Jerome Bettis trade, Ricky Williams trade, and look up how Brett Favre actually got to Green Bay. The New York Giants have had a few minor glitches in the past, but none that really come about as a player that got away from Big Blue.
Zooming in for a closer look at how the franchise handles this upcoming time of year, draft day trades will be excluded. Coaching snafus also won't be examined. That's another article for another day…
Free agency happens. Things are fluctuating more in approach. Salary caps have forever altered team's "limit to talent." Or has it? Looking at the teams that are continually competitive will tell a different story. Most fans don't view at this as a model that works. It's hard to see past a loyalty or what a particular player has done for the team in one particular situation.
Look back into the early 90's when the Giants parted ways with their hero tight end, Mark Bavaro. For some, it was a punch in the gut – the thought that he would never wear a G-Men uniform again hurt. However, since then, when has letting a player go/walk into free agency hurt the team?
Going by the alarmists, trading tight end Jeremy Shockey to the New Orleans Saints should've. Not fighting harder to retain wide receiver Steve Smith should have been another (as would center Shaun O'Hara and tight end Kevin Boss that same year). Then there's the Plaxico Burress yea/nay annual (and unbelievable) debate. Wide receivers Amani Toomer and Mario Manningham, defensive end Dave Tollefson (yes, it's true) and even defensive tackle Jay Alford are a few names that were allegedly were going to "ball" for other teams they respectively went to. Only one player comes to mind as someone that is still playing at a fit level that the Giants are missing: defensive tackle Barry Cofield. His absence is far from killing the team; health at that position is.
How come no one ever protested when General Manager Jerry Reese traded wide receiver Tim Carter to the Cleveland Browns for running back Reuben Droughns? A joke, yet a point as to why there has to be a "built blue blind faith" when it comes to realizing that some brutal decisions are upon the front office. While most other NFL teams are in near-complete rebuilding stages, the New York Football Giants are not: Plan B, Plan C, etc. … remember?
Also…
Tags:
Amani Toomer
,
Barry Cofield
,
Dave Tollefson
,
Football
,
Jay Alford
,
Jeremy Shockey
,
Jerry Reese
,
Kevin Boss
,
Mario Manningham
,
Mark Bavaro
,
New York
,
New York Giants
,
NFL
,
Steve Smith
,
Tim Carter