Slightly more than eight months removed from his shocking and unexpected suicide, test results done on the brain of former San Diego Chargers linebacker Junior Seau have yielded concerning results. Scientists who conducted tests on Seau's brain announced on Thursday that the Pro Bowler suffered from chronic traumatic encephalopathy (CTE), a degenerative brain disease thought to be brought on by two decades of violence in the NFL.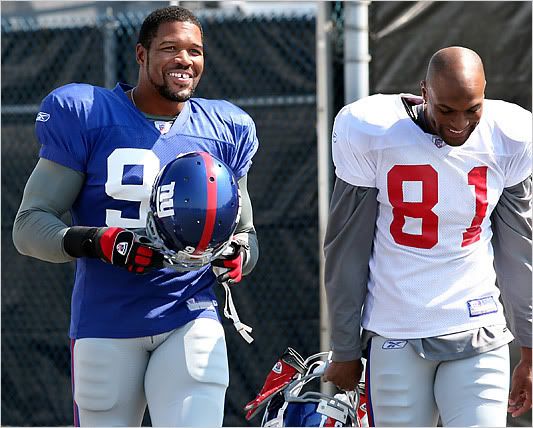 Upon hearing the news, retired New York Giants defensive end Michael Strahan gave some serious thought to his playing days and what the future may hold for him.
"Of course it [concerns me]. Personally I feel great but wonder if (one) day I wake up and that has changed. Just read about Seau's results and [it's] scary," Strahan told CBS Sports.
With safety now a primary concern league-wide, knowledge is rapidly being spread amongst players. No longer can an athlete say he was unaware of the potential effects from such a violent game. Thus, one must now choose between the luxury brought on by a successful NFL career and the potential medical issues that lay in wait long after retirement.
Still, Strahan doesn't think the decision is a difficult one to make, and has no regrets about his 15 years in the NFL.
"I don't think you have to make a choice," said Strahan. "Have yet to see anybody say they'd change a thing about playing. Loved every second but it's a crapshoot just like life."
Despite many advancements in helmet technology, the ability to prevent brain injuries remains elusive. For the foreseeable future, the aforementioned "choice" is one all athletes will have to make as they enter the NFL.
Also…
Tags:
Football
,
Junior Seau
,
Michael Strahan
,
New York
,
New York Giants
,
NFL
,
San Diego
,
San Diego Chargers