Old school New York Football Giants can tell you stories of playing injured. No, seriously playing injured. Flashbacks of tight end Mark Bavaro playing with a wired jaw and linebacker Lawrence Taylor playing with his shoulder in a harness are just two of the prolific blue players that come to mind.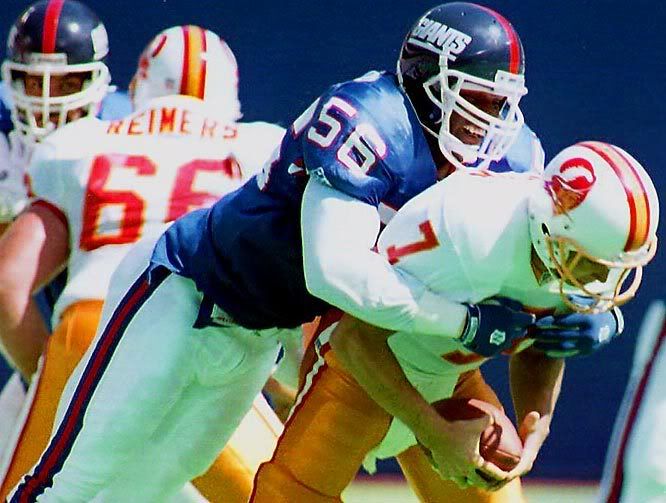 Times are different. While some do continue to play through their injuries, most don't. Contracts and long-run availability are two of the leading possible reasons why guys are listed more as out and doubtful than questionable and probable. Sure, the injuries are a bit more complicated, but isn't medicine more, umm, modern?
As for the Giants that have been playing on and off while hurt, quite a few of them have second opinions/consultations to visit and impending surgeries to book. Players that are starters will approach their decisions with caution as any long-term rehabilitation prescriptions could affect not only current as well as future contracts, but actual playing time. The "It's a Business" aspect of football doesn't dissipate because a team likes a player. Winning cannot wait. The Giants do, however, take a less cutthroat attitude with their men in blue. It won't all be pretty, though.
Less than two years ago, the Giants had to part ways with the likes of huge fan favorites center Shaun O'Hara and guard Rich Seubert. The decisions weren't popular, but needed to be made. General Manager Jerry Reese called it in his first days in the position, making mention of his upcoming plans to get rid of aging and injury-prone players. Don't expect that to change now.
There are currently 11 players on Injured Reserve (IR) and another 10 listed on this week's injury report. Of those 10, three are doubtful and three more questionable. Lots of "knees" and a few broken bones in there… Decisions, decisions.
Limping into the post-season isn't the way to go (or win) and for lack of a better way to put it, it isn't healthy (for the rest of the team). Head coach Tom Coughlin's last few comments about finishing the season full of pride shouldn't be misconstrued with quitting. Walking out with heads high instead of down in shame is another way of looking at it. The last few weeks have been stressful enough, why soak in that stench? Wash it off with an old-fashioned New York Football Giants smash-mouth game before the unpleasantness of a disruptive offseason shall begin. No?
Also…
Tags:
Football
,
Jerry Reese
,
Lawrence Taylor
,
Mark Bavaro
,
New York
,
New York Giants
,
NFL
,
Rich Seubert
,
Tom Coughlin