From 2000-2001, Lomas Brown was a member of the New York Giants and part of an offensive line that shocked many when it helped lead Big Blue to Super Bowl XXXV. But long before joining the Giants, Brown was a member of the Detroit Lions, having originally been drafted 6th overall in the 1985 NFL Draft.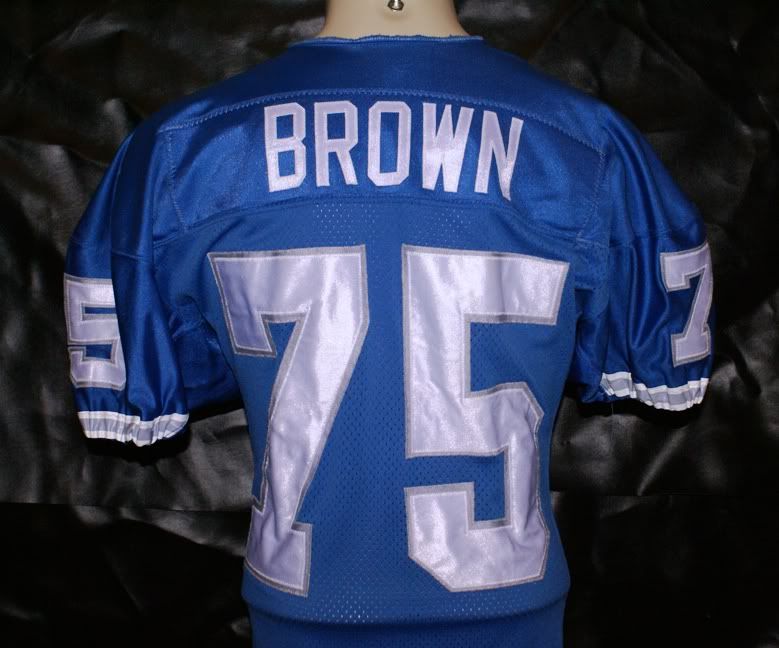 Now a commentator for ESPN, Brown recently admitted the unthinkable. During a radio interview late last week, the seven-time Pro Bowler confessed to once missing a block on purpose in an effort to get teammate Scott Mitchell hurt.
"We were playing Green Bay in Milwaukee," Brown said. "We were getting beat, 24-3, at that time and he just stunk up the place. He's throwing interceptions, just everything. So I looked at Kevin Glover, our All-Pro center and I said, 'Glove, that is it.' I said, 'I'm getting him out the game.' . . . So I got the gator arms on the guy at the last minute, he got around me, he hit Scott Mitchell, he did something to his finger . . . and he came out the game. Dave Krieg came in the game."
Although some of Brown's details weren't entirely accurate, the recollection of the injury itself was. Mitchell suffered a broken finger in that game, and nearly 20 years later, Brown shows no remorse.
"As you can tell, I'm just not a big fan of Scott Mitchell. He's just not on my Christmas list. He won't be getting any Christmas presents from me this year," Brown said.
Until Brown's recent revelation, quarterback Scott Mitchell had no idea that the block was missed on purpose. Needless to say, he was not pleased.
"It just really hurt," Mitchell said. "It was extremely disappointing. I'm really shocked by it, to be honest. Here's a guy I've had in my house, I had a big dinner for the offensive linemen every year, he came to my house and ate dinner, I gave my offensive linemen gifts every year. For him to do that is just reprehensible, beyond words. It's really disappointing, it really is painful. When you mess with my family, mess with my livelihood, mess with my health, it's unacceptable. It's B.S. I just wouldn't do it to a teammate. I wouldn't do it. If Lomas has a problem with me, come talk to me. To try to get someone hurt, it's just mind-boggling."
The injury ended Mitchell's season at the time, and here's the kicker: Brown is currently suing the NFL because he says the league didn't do enough to prevent players from sustaining concussions.
Sounds like ole' Lomas suffered one too many concussions himself because this is thick irony. And you can bet the NFL plans to bring this in front of a judge when the two face off in court.
Also…
Tags:
Detroit
,
Detroit Lions
,
Football
,
Lomas Brown
,
New York
,
New York Giants
,
NFL