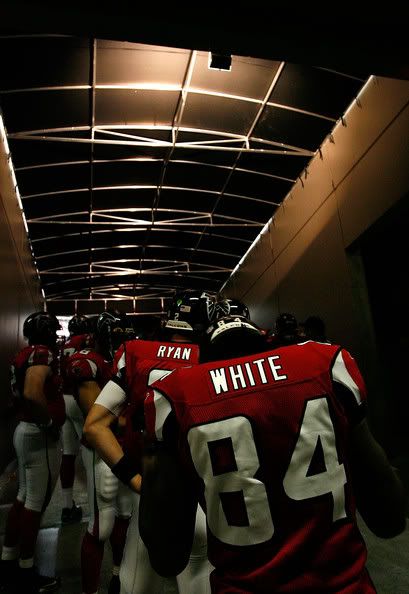 The New York Giants and Atlanta Falcons don't meet until week 15 of this season, but when the time does come, Big Blue wide receiver Victor Cruz will have a little extra motivation thanks in large part to some bulletin board material provided by his counterpart, Roddy White.
In an upcoming interview slated to air on NFL Network, the Falcons wide receiver was asked who the best duo was in the NFL. Naturally, he chose himself and teammate Julio Jones. But that wasn't the slight on Cruz; instead, White decided to take it a step further.
"Victor Cruz is much more of a slot receiver," White said. "The big boys play on the outside."
This wasn't the first time White has taken aim at Cruz. Just prior to a 24-2 playoff loss to the Giants, White insinuated that Cruz had had it easy because the league wasn't familiar with him yet. He said he expected the youngster to have a much more difficult time here in 2012.
"Next year, he may be in for a rude awakening," White said in January.
Coming into week four of this season, Cruz was 6th in the league with 279 yards. He is also one of only three wide receiver in the NFL with a play of 80 yards or more. Roddy White is not one of the other two. So … yeah, there's that. But perhaps the league is still just catching up?
For comparison sake, White has 27 receptions for 244 yards and a touchdown. Cruz has 36 for 279 yards and a touchdown.
Also…
Tags:
Atlanta
,
Atlanta Falcons
,
Football
,
New York
,
New York Giants
,
NFL
,
Roddy White
,
Victor Cruz