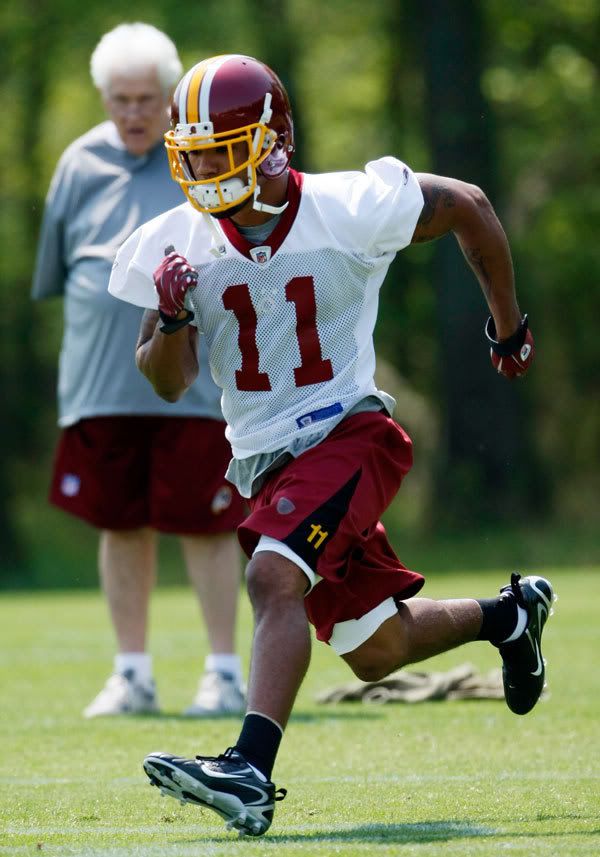 A few short months ago, wide receiver Devin Thomas was living the fantasy of many. Prior to the NFC Championship game against the San Francisco 49ers, he had a dream that he would make a big play to help propel the New York Giants into Super Bowl XLVI. That dream became a reality when he picked up a fumble by 49ers return man Kyle Williams (stripped by LB Jacquian Williams) and set-up the game winning field goal.
Unfortunately, the Giants would not re-sign Thomas in the offseason, and he instead decided to sign with the Chicago Bears. He got his ring, but his journey in New York was over.
Now, after struggling at Bears training camp, Thomas' journey in the NFL is also over. The five-year veteran announced via twitter that he is retiring from the National Football League.
"I have decided to retire from the NFL," Thomas tweeted. "God has blessed me with achieving a childhood dream. I want to give back to my hometown and coach/mentor kids so they can reach their own. One love."
Originally drafted in the second-round of the 2008 NFL Draft by the Washington Redskins, Thomas never lived up to his potential at the wide receiver position, but developed into a standout special teams player.
In 20 regular season games with the Giants, Thomas returned 25 kicks for 607 yards, hauled in three passes for 37 yards, made eight special teams tackles and forced two fumbles. He also had the aforementioned career-game during the NFC Championship in which he picked up two loose balls, each leading to key scores.
"I mean, you know, football it's just a game. I enjoyed playing it for awhile. I had my greatest moments obviously with the Giants. I just felt my spirit going other ways. I just felt it was a good time to let the game go. I think this is a perfect time. I won a championship. That's the whole purpose of me playing the game anyway…I accomplished my childhood dream. I couldn't care less about personal goals as far as Pro Bowls," Thomas told Ebenezer Samuel.
In addition to his time with the Giants, Redskins and Bears, Thomas spent a portion of the 2010 season with the Carolina Panthers.
Also…
Tags:
Chicago
,
Chicago Bears
,
Devin Thomas
,
Football
,
New York
,
New York Giants
,
NFL
,
San Francisco
,
San Francisco 49ers