The New York Giants may have won the Super Bowl this past February, but that's still not enough for quarterback Eli Manning. The team went 9-7 during the regular season, and their leader wants to see significant improvement in that area. More specifically, he wants Big Blue to bottle whatever it was that carried them through the playoffs and to their second Lombardi Trophy in five years.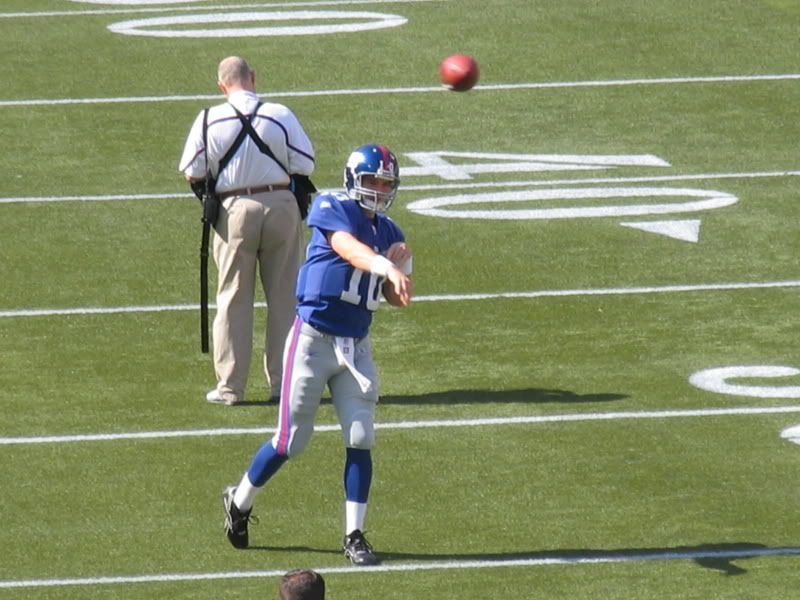 "[We have to] try to keep that for a full season," Manning said during a WFAN interview on Monday. "And make sure that we're playing up to our potential week in and week out. I feel like we've still got a lot to prove."
One thing they're going to have to prove right out of the gate is that they can run the ball more effectively than they did in 2011, when they ranked dead last in the league. For that to happen, they're going to need rookie running back David Wilson to learn the playbook by the time training camp breaks so that they can get his explosiveness on the field early and often.
"The thing about David Wilson, he's the fastest running back we've ever had," Manning said. "This guy is quick, he's explosive. And that's kind of exciting. Our running backs over the years have kind of been that powerful, big guy."
Another thing the Giants will need is a healthy Hakeem Nicks at wide receiver. Luckily, Manning says his go-to guy is healing rapidly.
"He's always been a fast healer, he always has the right mindset," Manning said. "It'll be great to have him most of training camp and most importantly have him for the start of the season."
The telling part of Manning's comment was "most of camp." As recently as last week, Nicks' timetable still had him returning just before week one of the season. If he can safely return before then without risking further injury, it would be a tremendous boost for the defending Super Bowl champions.
Also…
David Wilson
,
Eli Manning
,
Football
,
Hakeem Nicks
,
New York
,
New York Giants
,
NFL
Related Videos
Returning Soon!!!!
No related posts.