1. Just six months ago, Rob Gronkowski was having yet another back surgery, which ended his...
When it comes to branding, Rob Gronkowski knows what he's doing. The New England Patriots tight end obviously is a star on the football field, but he's also one off it with the way he markets himself.
The biggest takeaway from Saturday's 6-0 win over the Mariners was Brian Johnson's complete game shutout, but center fielder Jackie Bradley Jr. made a few gems in the outfield to help keep Seattle off the scoreboard, and also hit a two-run home run in the sixth inning to make it a 5-0 game at the time.
One of the biggest themes for the Red Sox the past couple of seasons has been the lack of starting pitching depth. Time and time again when the team was in a pinch they would bring up minor league starters and they would constantly struggle — Henry Owens, Allen Webster, Rubby De La Rosa, etc.

The New England Patriots did another uncharacteristic move earlier this week. They reworked star tight end Rob Gronkowski's contract for the 2017-2018 season, giving him the ability to make $10.75 mi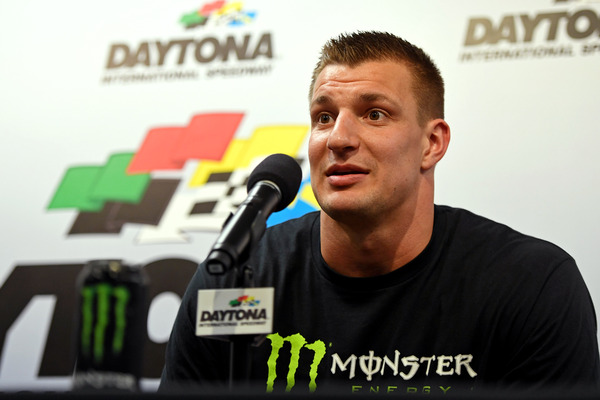 As if the defending champion New England Patriots needed any more good news, it appears that star tight end Rob Gronkowski is 100 percent recovered from back surgery that cost him all but eight games l
It's Memorial Day Weekend. Let's have some fun, be good to each other, and look back on some great times.
Back in 2011, Navy SEAL Kyle Milliken attended a training exercise hosted by the New England Patriots at Gillette Stadium. Milliken was killed in action in Somalia on May 5, but his presence at that event left a lasting impression on the team.
Statistically speaking, the Celtics, the top seed in their conference, were the best team in the East this season.
After a promising rookie campaign, Mitchell's role is projected to grow even further.
PLEASE NOTE
Sports Media 101 is changing under the hood and will change soon in its appearance. We are in the process of converting from a publisher of sports media to a "smart" search engine and news service. Exciting things are happening stay tuned.