The MSU men's baseball team beat the Nebraska Huskers 10-9 today in the first round of the Big Ten Tournament in Columbus, Ohio. Starting pitcher and senior co-captain Tony Bucciferro allowed just two runs in eight innings and struck out five Nebraska batters, leaving the ninth inning with the Spartans up 10 runs to 2. Unfortunately Nebraska rallied for seven runs in the bottom of the ninth inning against Spartan pitchers Trey Popp and Joe Zwierzynski. When Tony Wieber stepped into the game, he allowed one hit. With the game-tying run at second base and two outs, Nebraska batter, Pat Kelly, hit one out to second baseman Ryan Jones, who leapt and caught the ball to save the game.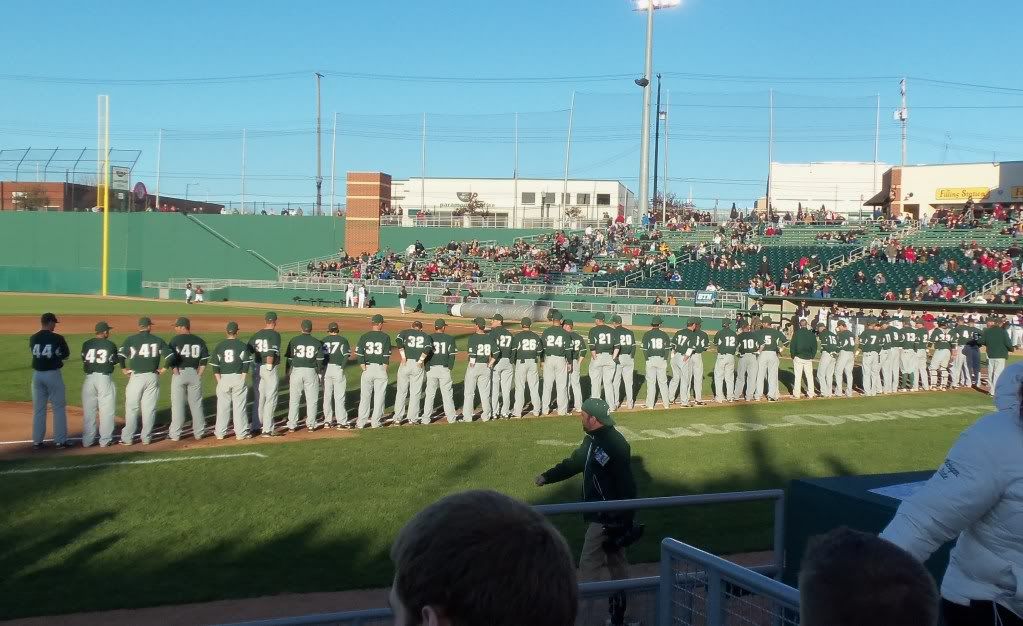 Tony Bucciferro improved to a 6-3 record for the season, with Tony Wieber getting his ninth save. Other notable MSU players included Jordan Kuer who got his first home run in the fifth inning, while Joel Fisher and Anthony Cheky each had four hits and two runs, and Ryan Jones with two runs.
It is still being determined who the Spartans will play tomorrow at 7:05 pm at Huntington Park. With the Penn State and Ohio State game currently underway, whoever their opponent turns out to be, hopefully the momentum from this exciting game will carry over. All of Spartan Nation will have their fingers crossed for MSU to reign supreme over the Big Ten for the second year running. Go Green!
baseball
,
Big Ten Tournament
,
Michigan State
,
Michigan State Spartans
,
MSU
,
NCAA
,
Nebraska Huskers
,
Tony Wieber
Related Videos
Returning Soon!!!!
No related posts.