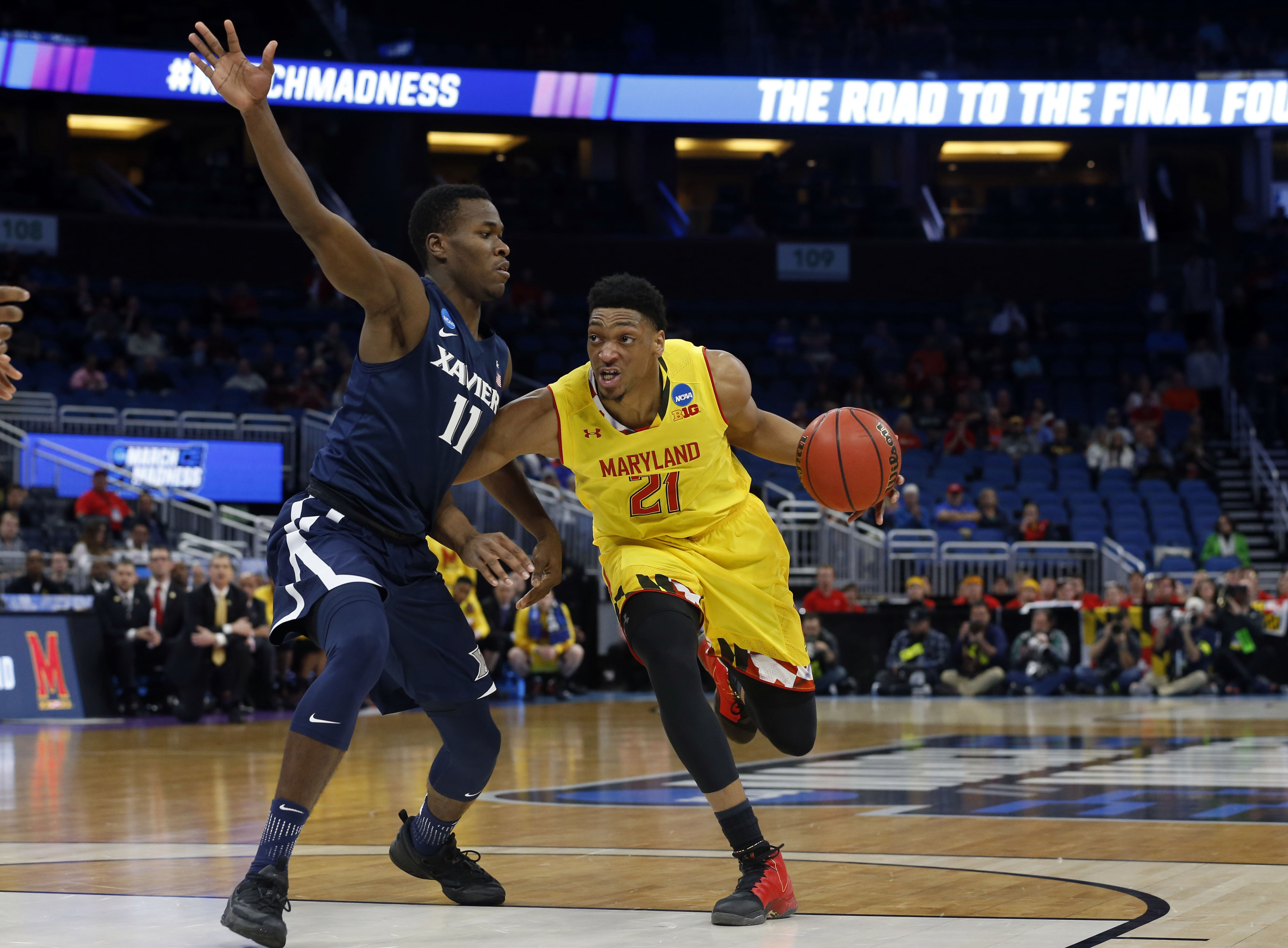 The Maryland basketball program definitely didn't have their NCAA Tournament experience end the way they would've liked.
However, there are still plenty of positives in the Terrapins' future even if star guard Melo Trimble decides to leave for the NBA.
Coach Mark Turgeon put together a highly-rated recruiting class in 2016 and it definitely paid dividends this season. The trio of Anthony Cowan, Kevin Huerter, and Justin Jackson soared above expectations and were very productive contributors for the Terps.
It's extremely rare for a team to start three freshmen, unless it's Duke or Kentucky.
Coming into the 2016-17 season, the only returning starter was Trimble. Entering next year, the Terps should have all this trio back in the fold.
There is NBA potential, but not enough that it warrants making the jump after only one season at the collegiate level. Each player contributed in different areas and will likely see an increase in productivity next season.
Cowan was a terrific ball-handler that did a …
Read Original Post at
http://terrapinstationmd.com/2017/03/20/maryland-basketball-future-bright-group/

Sports Media 101 searches and spiders for news it aggregates from across the web about your favorite sport or sports team. This article is originally posted at another site not affiliated with Sports Media 101. The portion of the article posted here is to provide a sample of the content available at the linked site. Please click the link to read the full article. Sports Media 101 does not claim any ownership to the content and all rights are retained by the original copyright owner.
Tags:
Maryland Men's Basketball