Scenes from the Terps' 89-75 defeat at the hands of the Gophers.
The Terrapins are remaining calm despite losing for the fourth time in six games.
This is the Maryland Minute, a short story followed by a roundup of Terps-related news.
Maryland has three games left before the Big Ten Tournament gets underway. A double-bye is more essential than ever before for the Terrapins.
The No. 1 Maryland men's lacrosse team (3-0) welcomes No. 8 Yale (1-0) to Saturday, Feb. 25, for a much-anticipated top-10 matchup at Capital One Field at Maryland Stadium.
Maryland plays its second consecutive weekend on the road when it travels to No. 5 LSU for a three-game set. It is the fourth time in the last five seasons Maryland has faced an SEC team in a road series.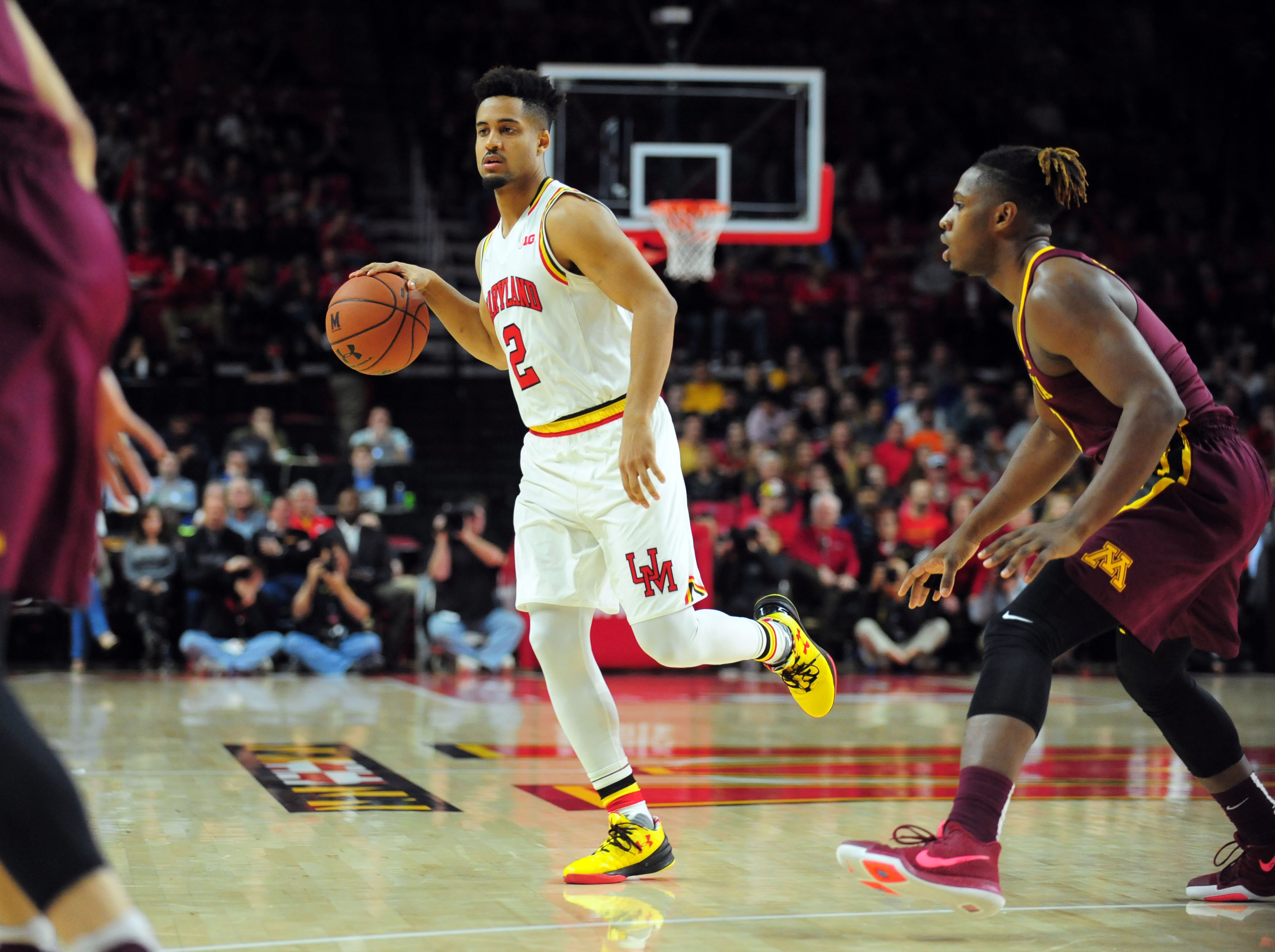 The Maryland basketball team had one of their more disappointing performances of the season on Wednesday. The Terrapins fell to Minnesota 89-75 at home.
The No. 2 Maryland women's lacrosse team (2-0) hosts No. 1 North Carolina (3-0) in the Terps' 2017 home opener Saturday at 3 p.m.
The Terps drop their second straight.

COLLEGE PARK, Md. -- Dupree McBrayer scored 14 of his 18 points in the second half, and Minnesota beat struggling No. 24 Maryland 89-75 on Wednesday night for its sixth straight victory. The Golden Gop