ANAHEIM - I can officially report now that winter has dog days, too, the Ducks and Kings playing a game Sunday that was barely house broken. Two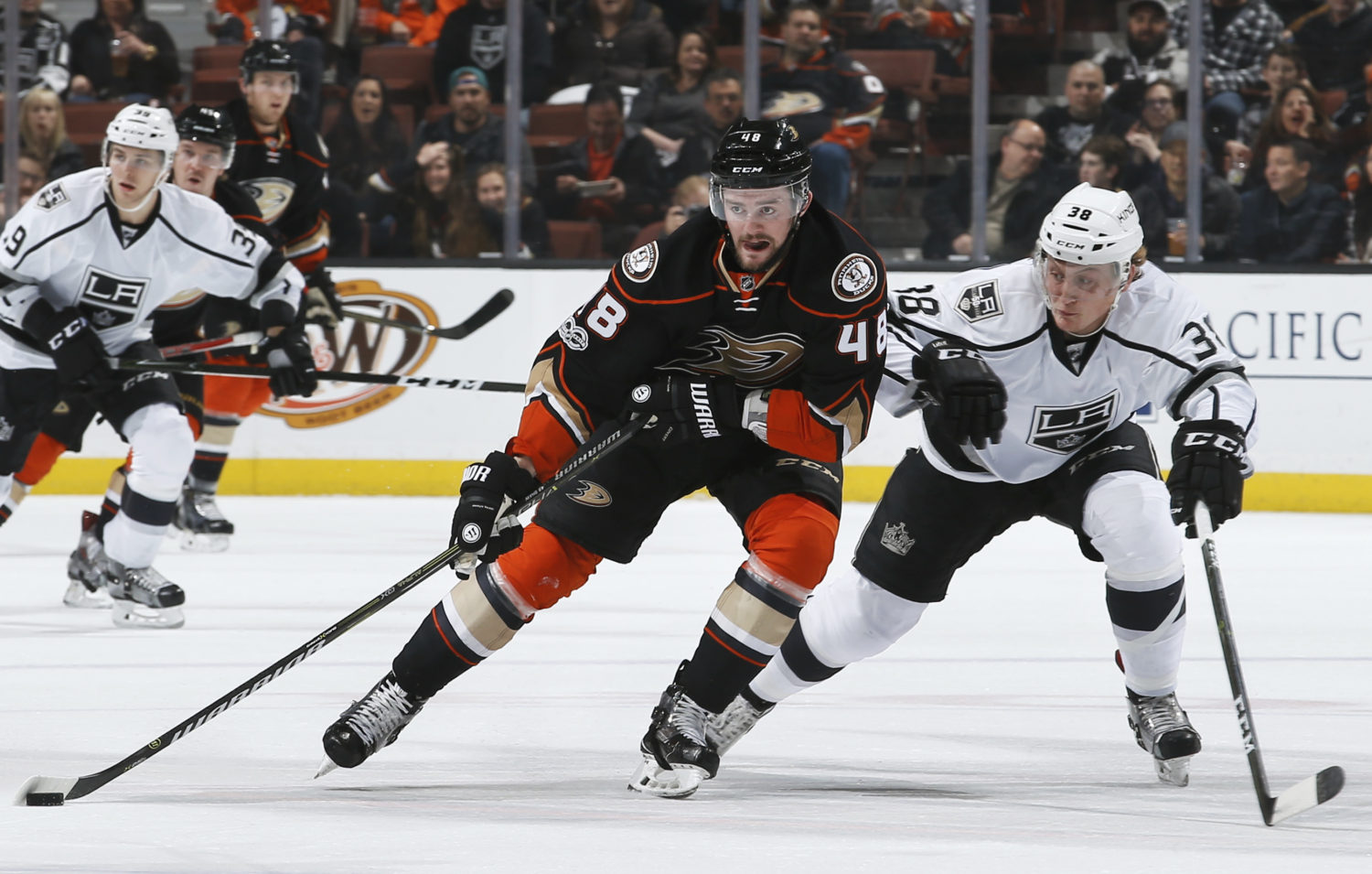 -With the loss, Los Angeles fell to 57-49-24 all-time against Anaheim, a record that includes a road mark of 23-29-13. L.A.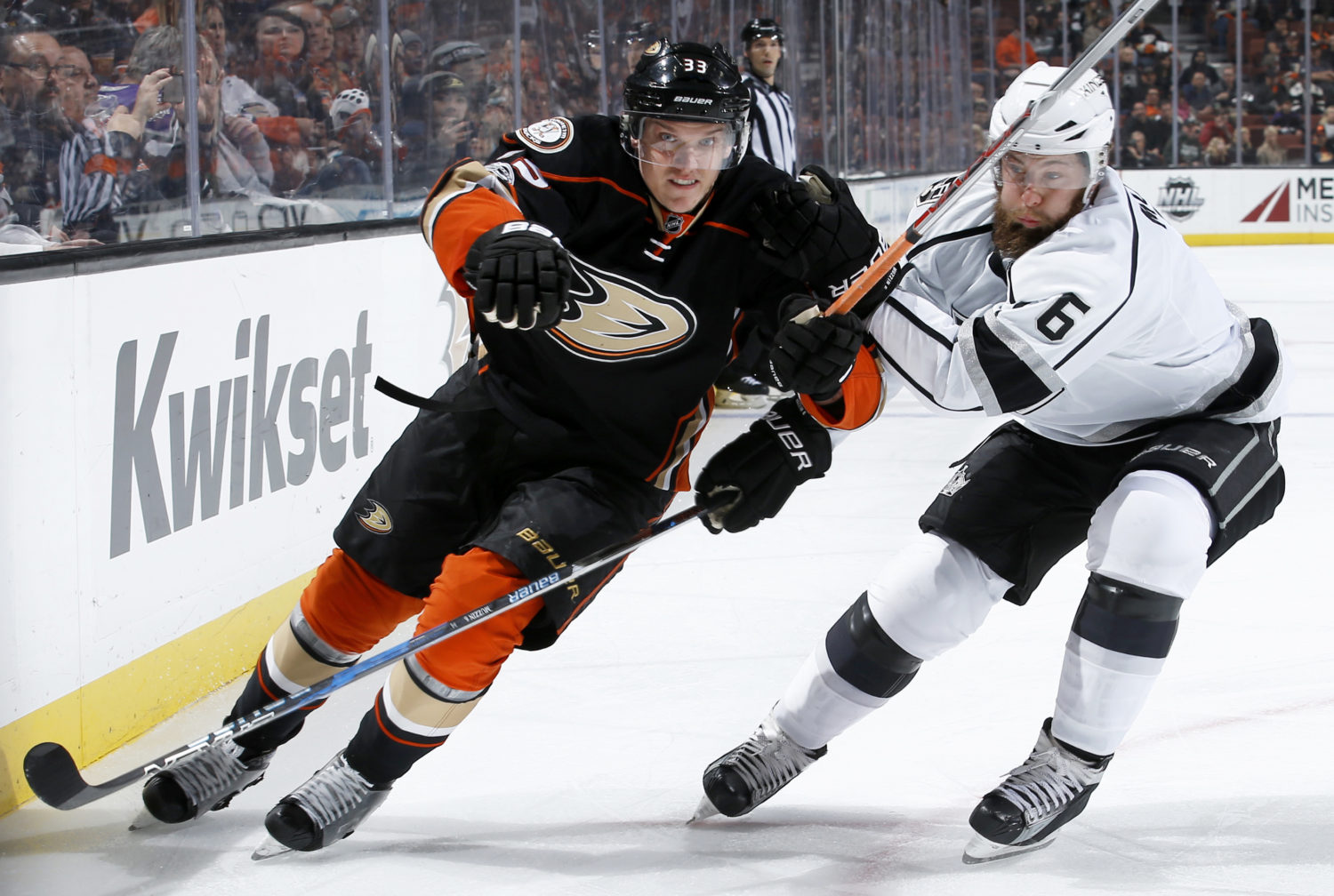 On what Anaheim did well to keep Los Angeles off the scoreboard: It was a one-nothing game. It was a pretty well-played game by both hockey clubs.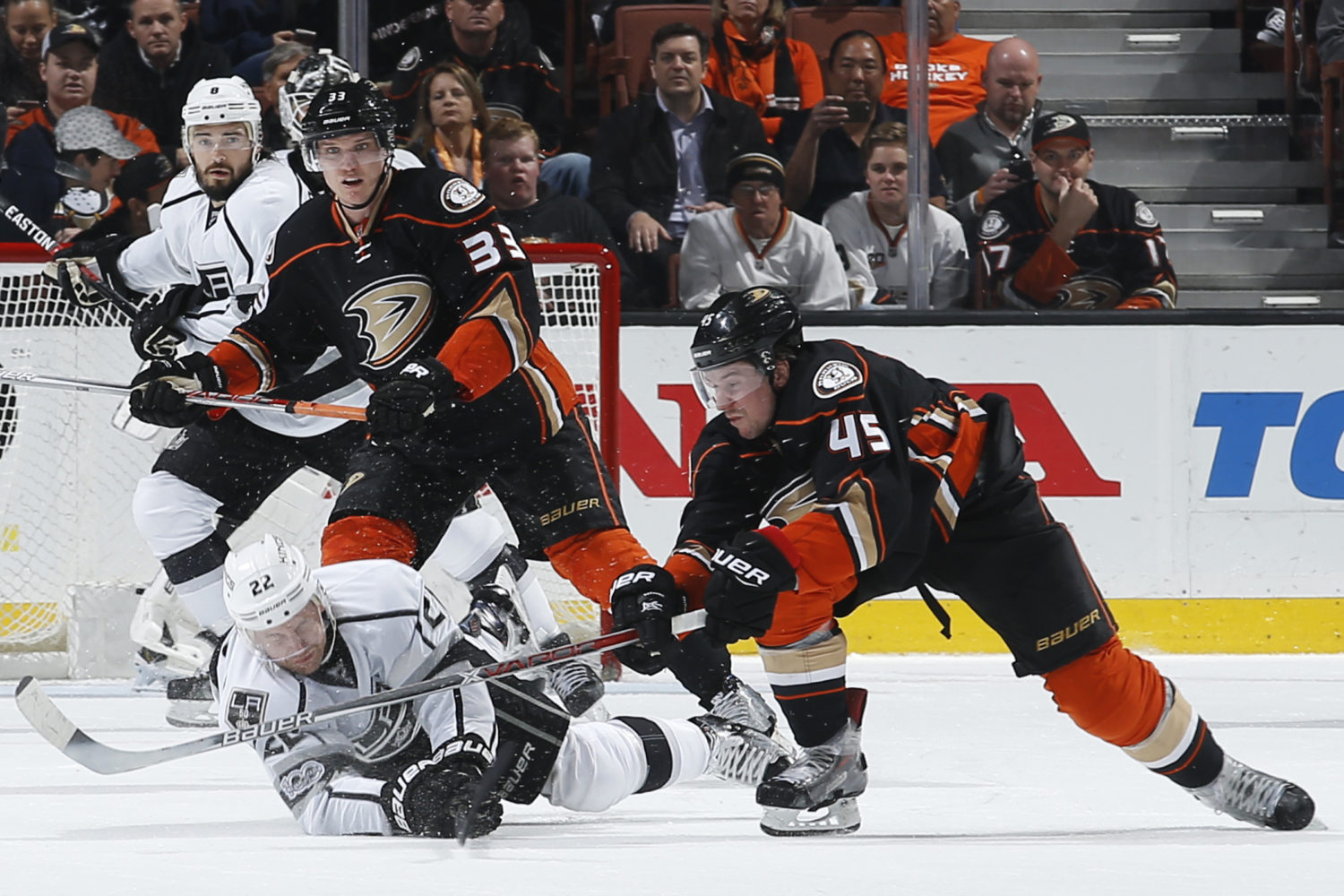 Anze Kopitar, on whether, results aside, he likes the way the team has played the last three games: Well, I can't like it just because we didn't get any points in the last three. You know, we're doing some good stuff but we also know that we can do it better and we're going to …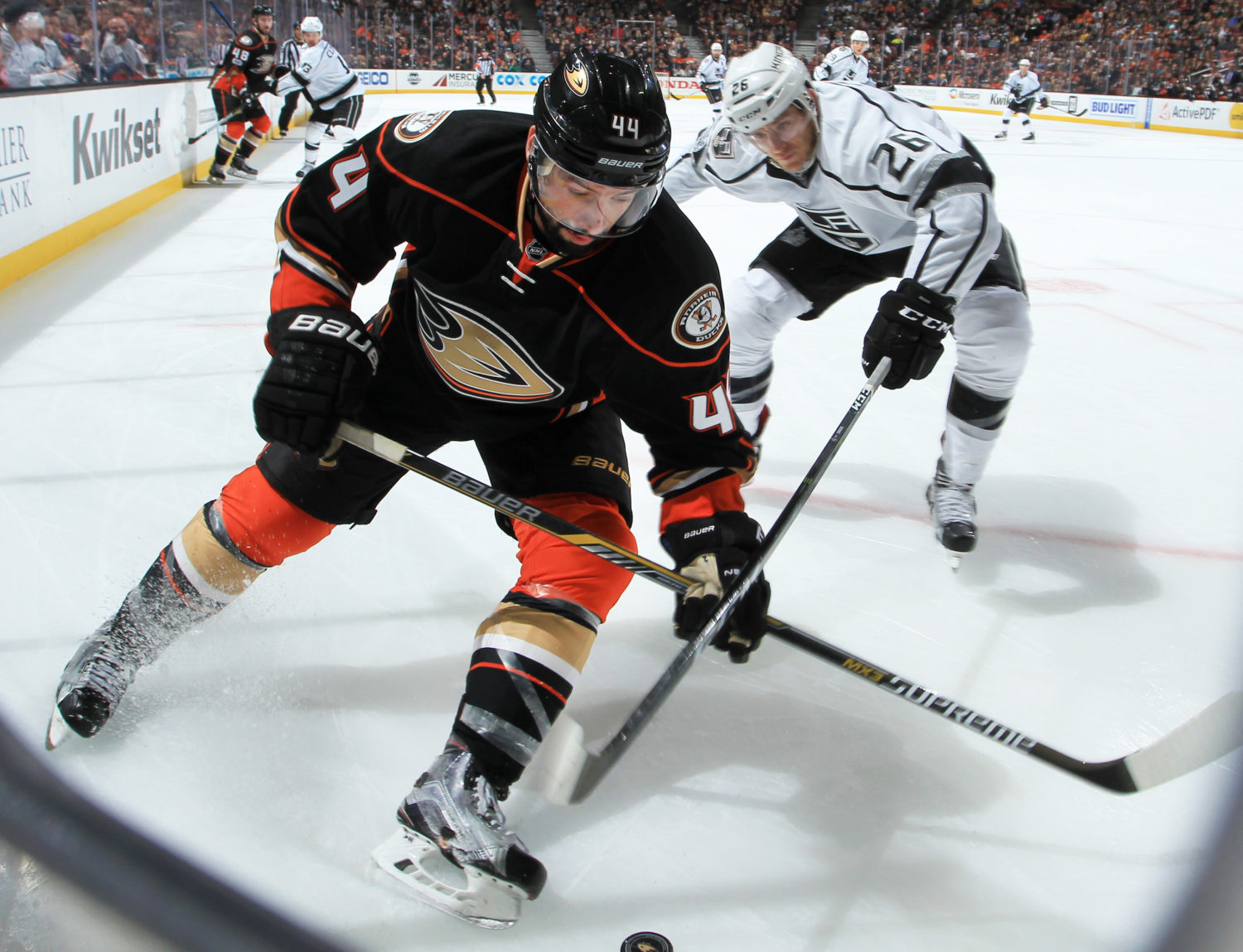 Scoring chances from previous games: 11/3 Kings 12, Penguins 10 11/5 Kings 15, Flames 10 11/8 Kings 14, Maple Leafs 5 11/10 Kings 15, Canadiens 15 11/11 Kings 17, Jets 17 11/13 Kings 13, Senators 16 11/15 Kings 14, Avalanche 13 11/17 Kings 17, Oilers 10 11/19 Kings 11, Devils 10 11/20 Kings 11, Ducks …
ANAHEIM - John Gibson stopped all 24 shots he faced and Josh Manson's second-period goal stood up for the Ducks in a 1-0 over the Kings on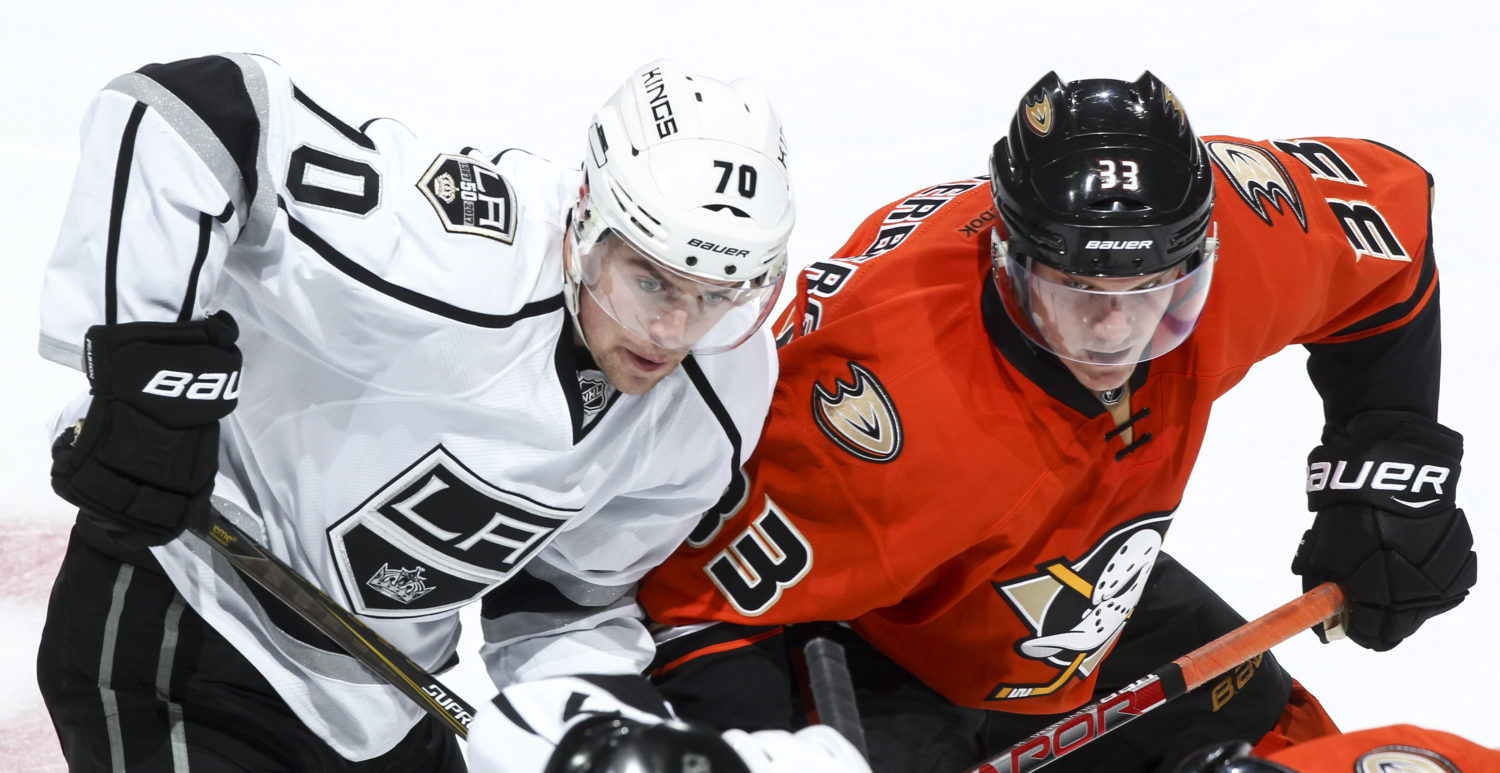 Los Angeles Kings 0, Anaheim Ducks 0 Pre-game Radio Feed NHL.com Preview Boxscore Ice Tracker SOG: LAK - 0; ANA - 0 PP: LAK - 0/0; ANA - 0/0 First Period Los Angeles Kings (28-25-4) at Anaheim Ducks (30-19-10) Sunday, February 19, 2017, 6:00 p.m. PT Honda Center, Anaheim, CA Referees: #9 Dan O'Rourke, #28 …
get your preview then make your predictions on tonight's penalty minutes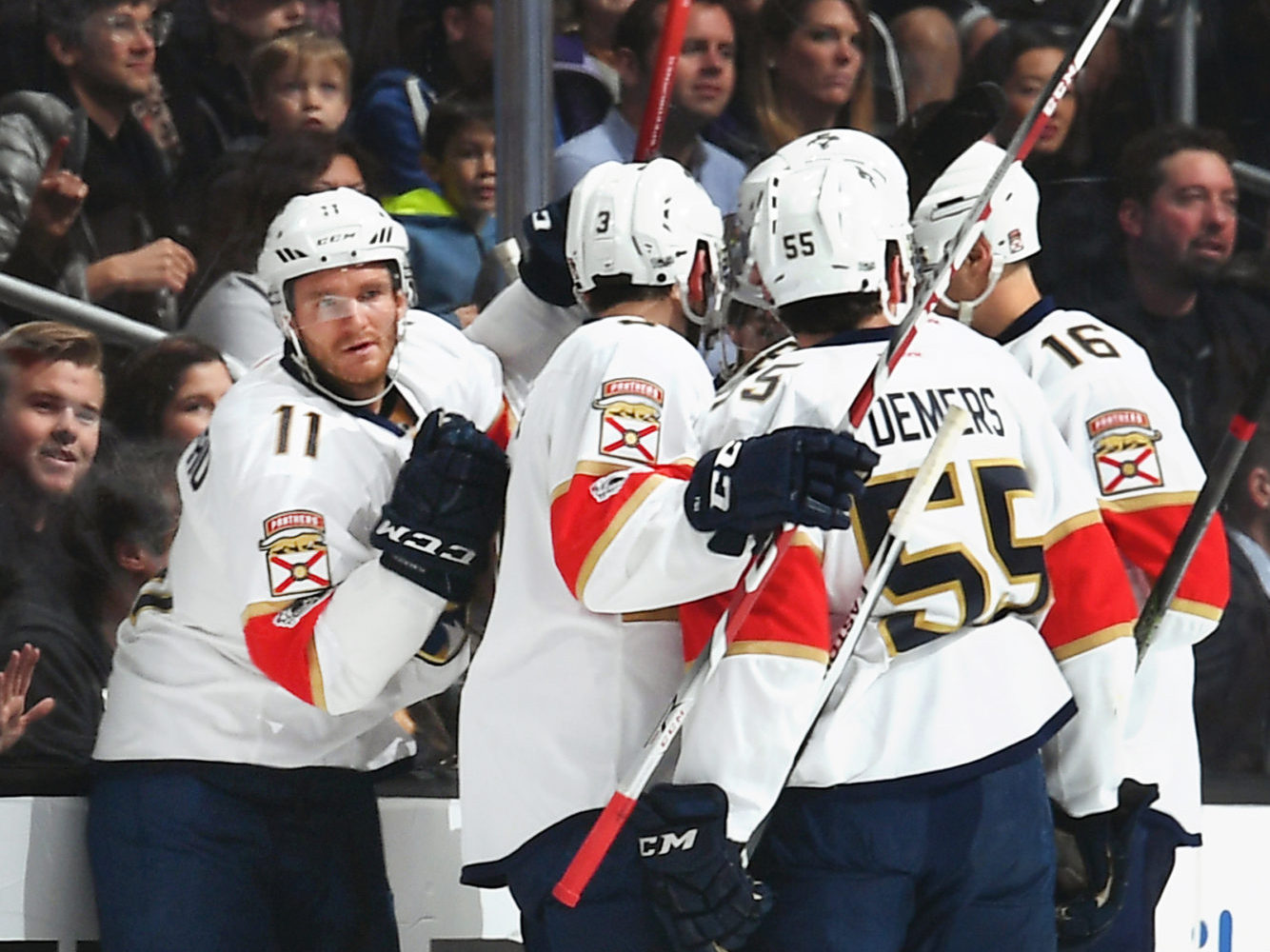 The Kings were the better team for the majority of the 60 minutes of play Saturday night at Staples Center, but this season is running low on time for the "they played well but still lost" games. As strong as the performance was at times, especially in the second period, they still fell behind 2-0 …