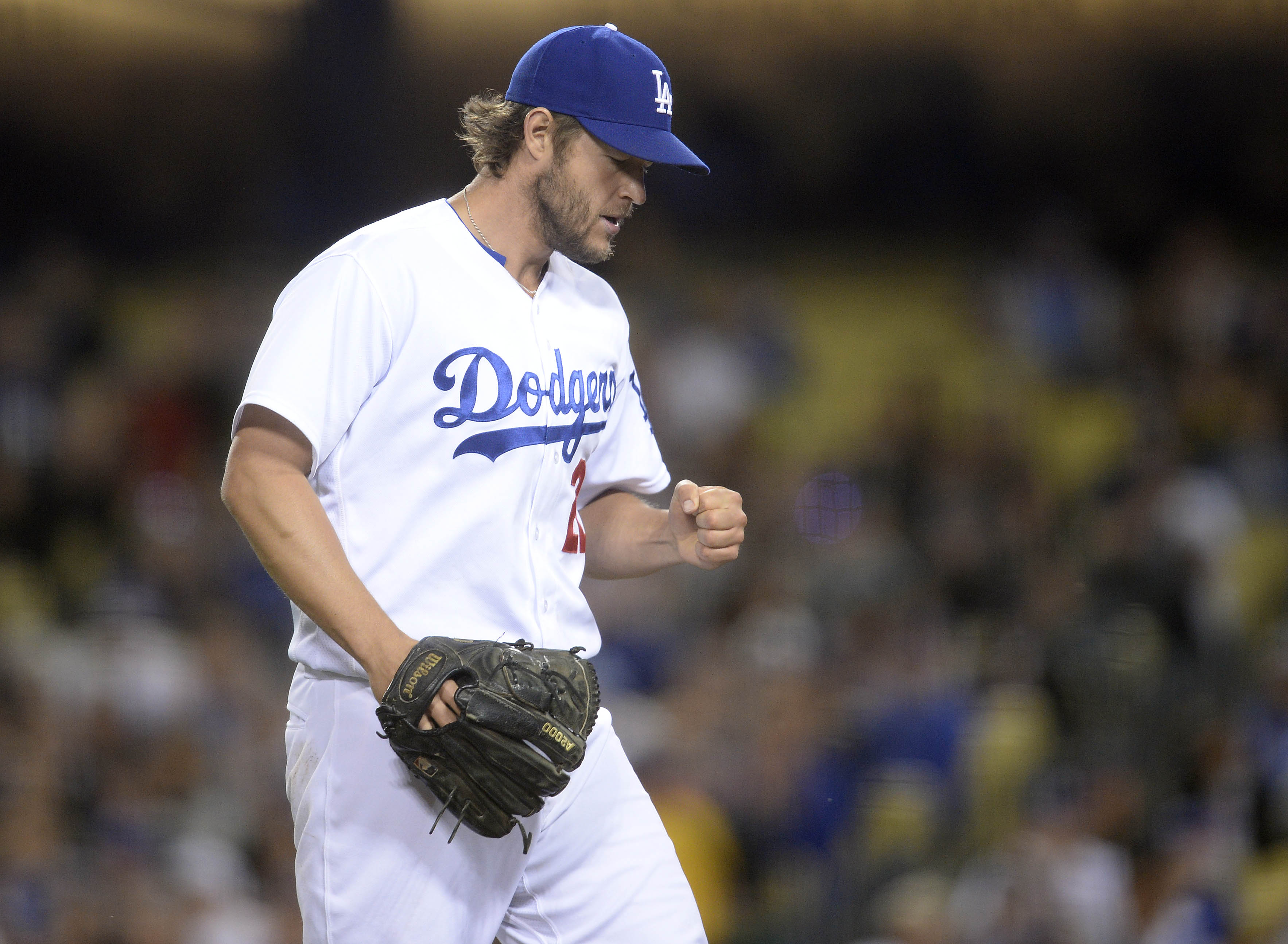 Clayton Kershaw is the proud owner of numerous remarkable MLB streaks and accomplishments. Just when you thought he couldn't anymore, he added on to that group of achievements and to his own growing legend.
There just aren't enough superlatives to describe just how great Clayton Kershaw truly is. The Dodgers' ace has four ERA titles, three CY Youngs (should be four), an NL MVP, a 300-strikeout season, six straight games with 10 strikeouts and no more than one walk, a 41-inning scoreless streak, and many others.
This is the same guy, who just last May, pitched one of the greatest months a pitcher will ever throw. He went 5-0 in six starts, compiled a 0.91 ERA, 0.53 WHIP, and an unimaginable 65:2 K:BB ratio. He had more hits as a batter (3) and complete games (3) than walks allowed (2) that month. Just let that sink in.
One way to soak in his greatness is to look at how he dominates the opposition at home in Chavez Ravine. Believe it or not, he was working on breaking another franchise record during his last start. Going into Wednesday's home game against the Rockies, the Dodgers had won 10 straight games at Dodger Stadium in which Clayton Kershaw had started. That was tied for the record that he himself set back in 2011-2012.
As expected, he made it 11 straight, with a start where he went seven strong innings and gave up two earned-runs, five hits, and one walk, while striking out 10 batters. He did not have his best stuff that night but was still able to put on an elite performance and will a team on a three-game losing-…
Read Original Post at
http://dodgersway.com/2017/04/20/dodgers-kershaw-continues-true-greatness/

Sports Media 101 searches and spiders for news it aggregates from across the web about your favorite sport or sports team. This article is originally posted at another site not affiliated with Sports Media 101. The portion of the article posted here is to provide a sample of the content available at the linked site. Please click the link to read the full article. Sports Media 101 does not claim any ownership to the content and all rights are retained by the original copyright owner.
Tags:
Dodgers News
,
Editorials/Analysis