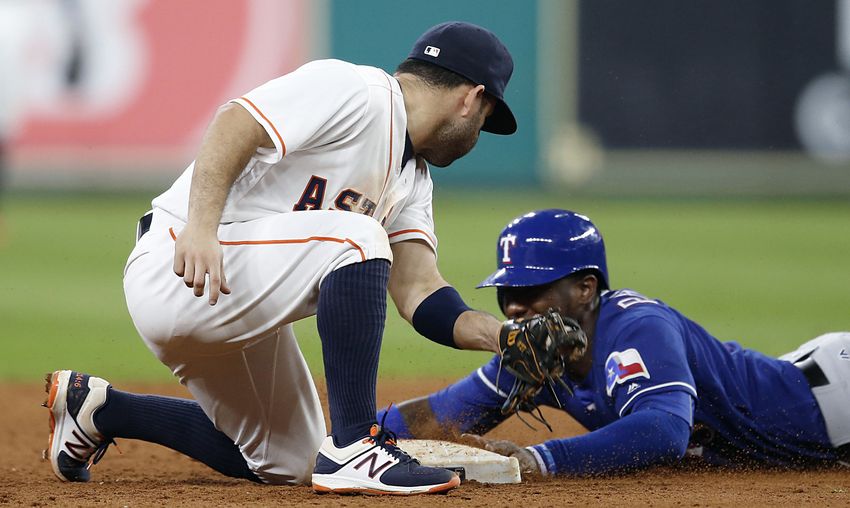 Last year, the Achilles heel of the Astros was their poor performance against the Texas Rangers.
The Rangers seemed to have the Astros number all year long. A few more wins against them might have put the team into the playoffs.
"They've just beat the hell out of usâ?¦ They've come into our ballpark, at their ballpark, and they've just beat us."

Manager A.J. Hinch on the Astros' struggles against the Rangers
Each game seemed to have its own unique, tragic way of spiraling out of control. Whether it be a shaky starting pitcher, sputtering offense, or a bullpen collapse, the Astros never seemed to catch a break. This poses a major question for Houston fans: How do we …
Read Original Post at
http://climbingtalshill.com/2017/02/16/how-the-astros-can-bounce-back-to-beat-the-rangers/

Sports Media 101 searches and spiders for news it aggregates from across the web about your favorite sport or sports team. This article is originally posted at another site not affiliated with Sports Media 101. The portion of the article posted here is to provide a sample of the content available at the linked site. Please click the link to read the full article. Sports Media 101 does not claim any ownership to the content and all rights are retained by the original copyright owner.
Tags:
A.J. Hinch
,
Brian McCann
,
Carlos Beltran
,
Editorials/Analysis
,
Josh Reddick