T.J. Zuppe of The Athletic joined Ken Carman and Anthony Lima to talk about the latest with the Cleveland Indians.
Hope someone rubs Adrian Beltre's head again real soon.
Adrian Beltre's two-out home run in the top of the ninth pushed the Rangers past Cleveland 2-1 on Tuesday night.

The Cleveland Indians bullpen has been one of the few strengths in their a bit underwhelming 40-35 start to the season. The Indians' bullpen has a MLB-best 2.53 ERA, which is nearly four-tenths of a
Brad Mills, Indians bench coach and long-time friend of Tito, will handle the managerial duties against the Texas Rangers.

Terry Francona had to leave Monday night's game against the Texas Rangers when he began to feel ill, but the Cleveland Indians provided a positive update on the manager's health on Tuesday. It was
The Tribe rotation is better than Twitter and ERA would allow you to believe.
Tribe Beat: 92.3's Alex Hooper joined Baskin & Phelps Tuesday to discuss the incredible Indians comeback on Monday night, the criticism of fans exiting a game early, trying to stay consistent during the regular season, trying to figure...
The Indians mounted a huge comeback against the Rangers last night, but we learned about the Indians over the weekend.
Sicnarf Loopstok homers twice in Lynchburg loss
The Indians had an amazing comeback victory last night against the Rangers after trailing 9-2 in the 4th inning.  There were a few different opportunities to leave the game early and Ken Carman & Anthony Lima want to know if you would...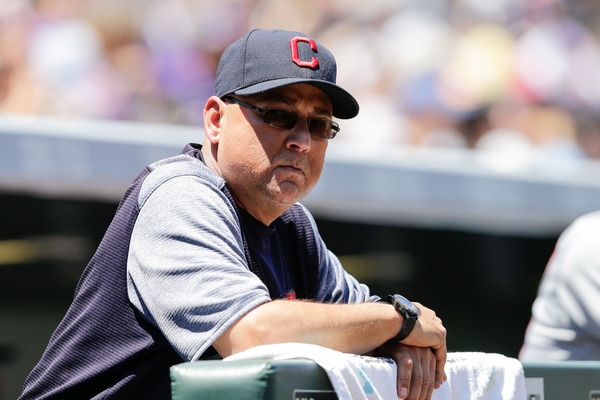 Cleveland Indians manager Terry Francona had to leave the dugout Monday night for the second time in two weeks with a health issue, but the team says he is not dealing with anything serious.Shortly aft