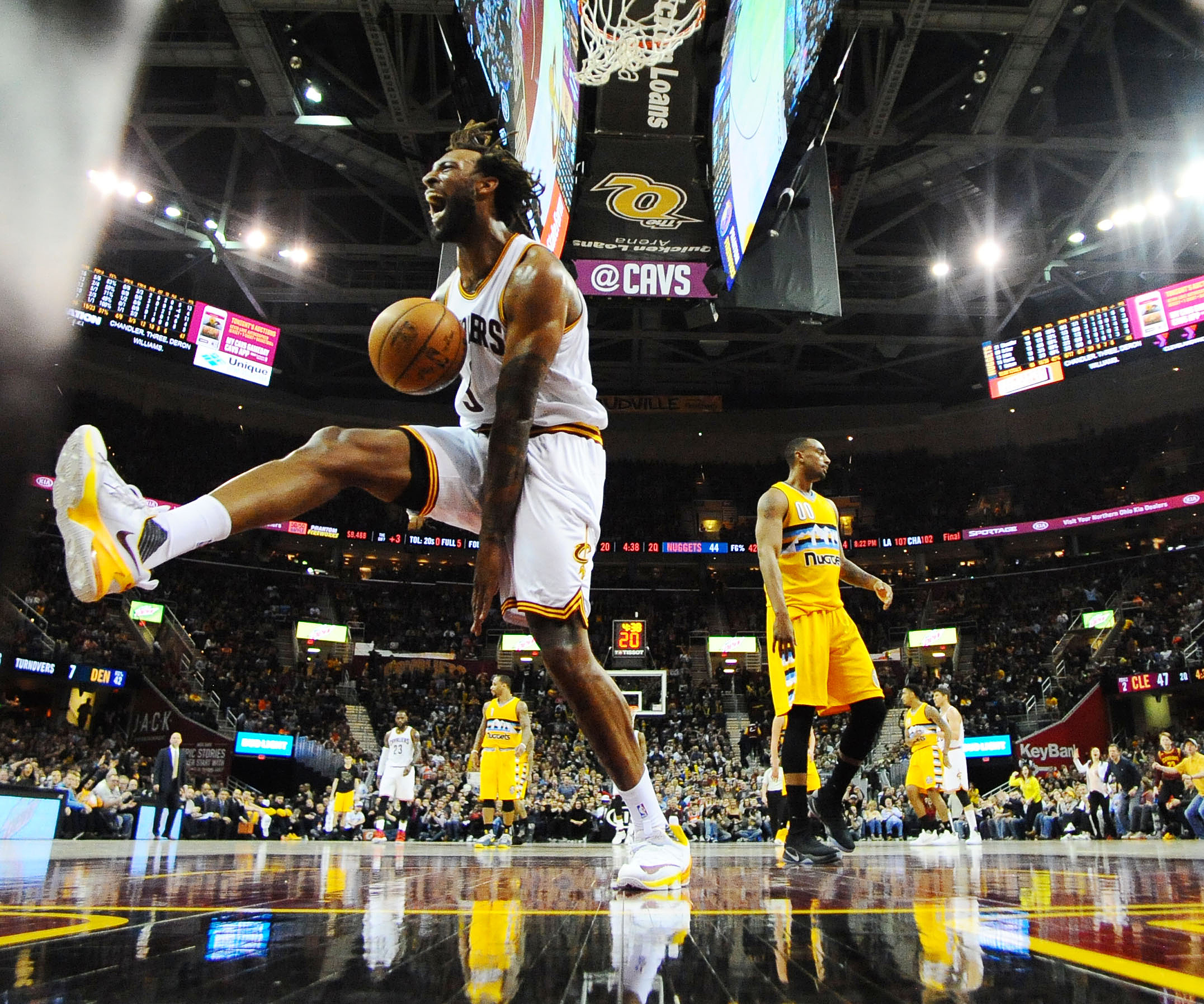 The Cleveland Cavaliers have another x-factor in their anticipated NBA Finals rematch with the Golden State Warriors. Derrick Williams.
According to Joe Vardon of cleveland.com, the Cleveland Cavaliers expect Derrick Williams to have a significant impact in a rematch against the Golden State Warriors. The franchise believes those contributions may be unsung, and with the way the fans and media look at what makes a player valuable today, that could very well be true.
Williams probably won't show flashes of being an elite scorer or any elite skill that makes people feel he's worthy of his draft position but what Williams will do is help one elite team beat an even more elite team with effort, efficiency and energy. With defensive versatility.
When Williams is on the court, it isn't as if the Cleveland Cavaliers are magically transformed into the NBA's best defense the same way they transformed when DeAndre Liggins was inserted into the starting lineup.
In fact, Liggins played so well defensively there were quite a few pieces written about how him. One that stood out in particular was written by Sports Illustrated's Jake Fischer. An article that explored the possibility that Liggins will be an x-factor for the Cleveland Cavaliers against the Golden State Warriors as well. It's possible that the Cleveland Cavaliers will actually play both Williams and Liggins at the same time if they need a …
Read Original Post at
http://kingjamesgospel.com/2017/02/17/cleveland-cavaliers-derrick-williams-nba-finals/

Sports Media 101 searches and spiders for news it aggregates from across the web about your favorite sport or sports team. This article is originally posted at another site not affiliated with Sports Media 101. The portion of the article posted here is to provide a sample of the content available at the linked site. Please click the link to read the full article. Sports Media 101 does not claim any ownership to the content and all rights are retained by the original copyright owner.
Tags:
Cavs Analysis
,
Cavs News
,
DeAndre Liggins
,
Opinion
,
Rumors
,
Zaza Pachulia