Munenori Kawasaki put a charge into a Carlos Carrasco offering in the bottom of the 2nd, sending bot
The top of the MLB Draft is once again very relevant to the Cubs! Hooray!
Ah ... the fake-bunt-home run: the oldest trick in the book!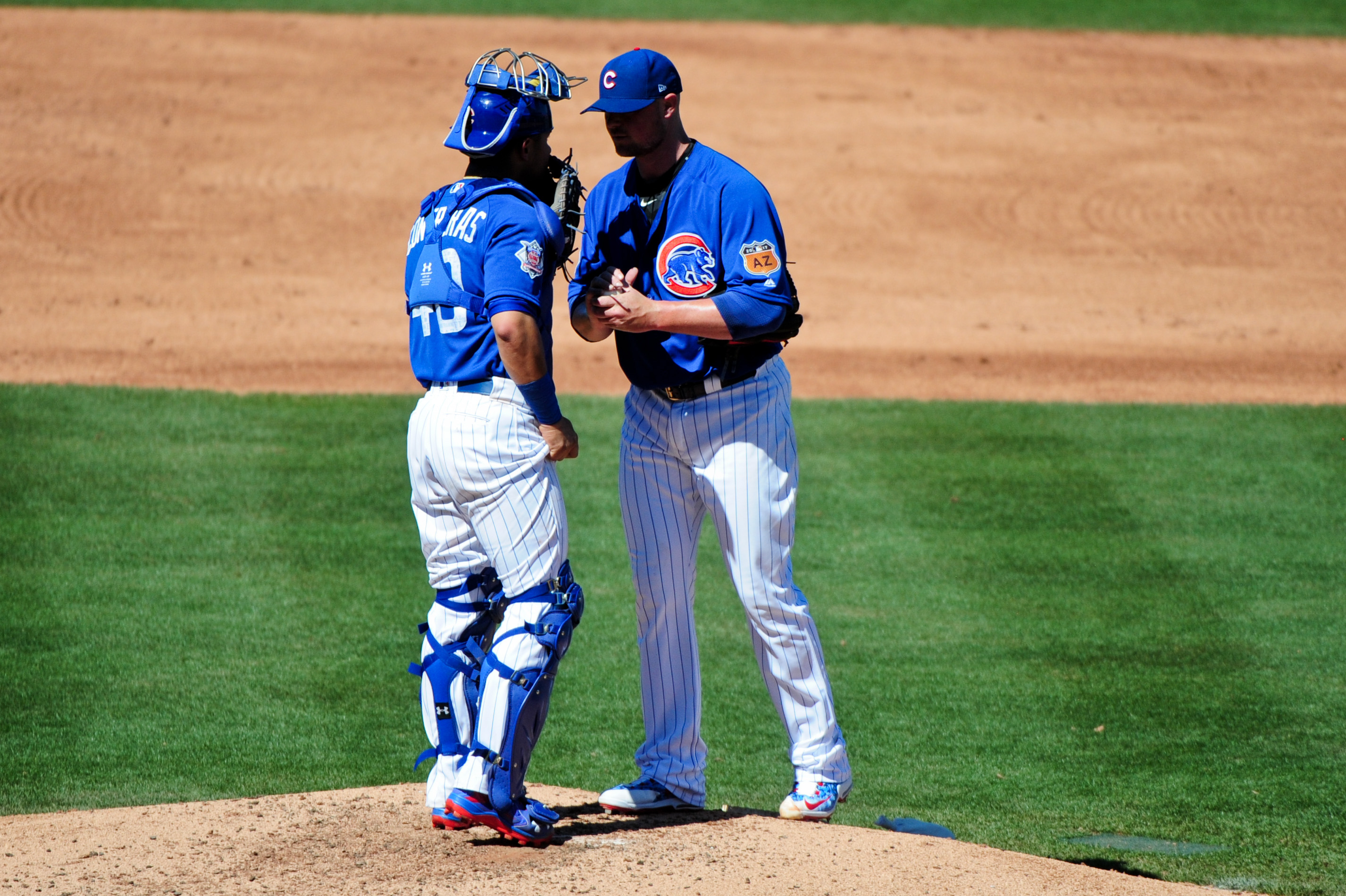 With Grandpa Rossy retiring, Chicago Cubs' ace Jon Lester's relationship with battery-mate Willson Contreras will be crucial to the team's success in 2017.
The Cubs will be wearing gold-trimmed jerseys and hats for the first two homes games of the season,
You're not going to see many stolen bases this year from the Cubs, and Joe Maddon's not about to force the issue.
RICK MORRISSEY: Let's not limit him to World's Greatest Leader.
The Cubs and Indians play each other once again. What does that make this, Game 9?
The reigning World Series Champion Chicago Cubs will show off gold on April 10 and 12, and the gear will be on sale tomorrow.