Going into week 1, the New York Jets were a team in turmoil and the Buffalo Bills were the team on their way up after big offseason signings.
After week 1, the Jets looked like a powerhouse, and the Bills would be lucky if they could compete with a peewee football team.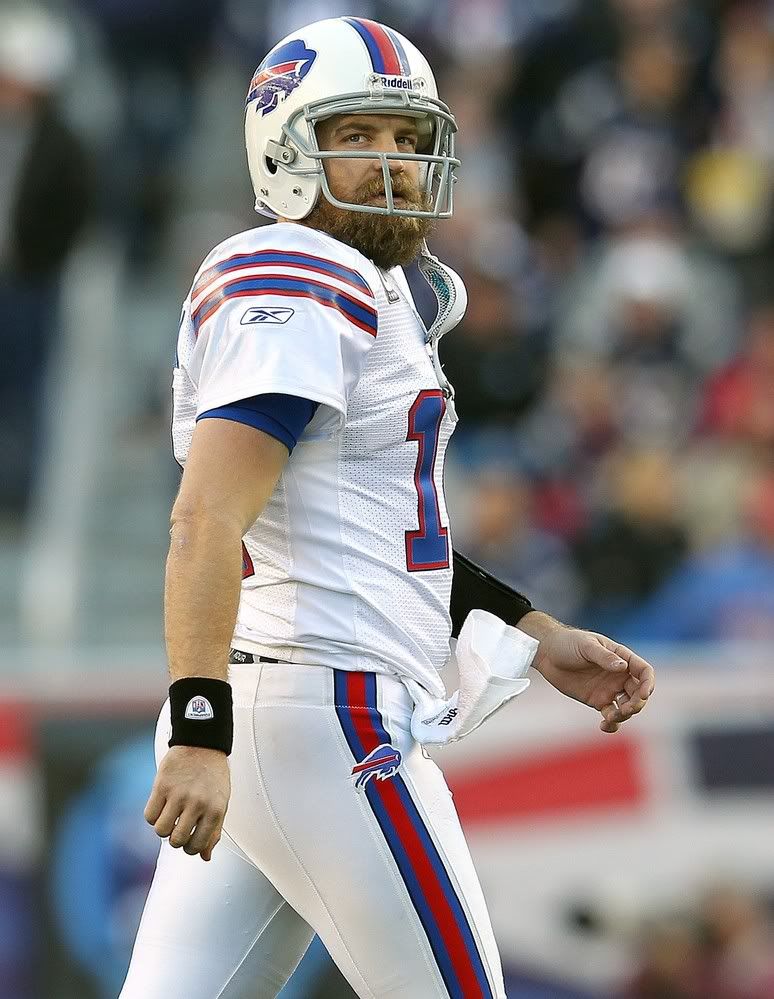 The Bills opened the year with a louder thud than Ryan Leaf's entire football career. Ryan Fitzpatrick threw 3 interceptions, two coming off of each of the Bills' first two possessions. Buffalo's big free agent acquisitions were non-existent as they allowed Mark Sanchez to look like an elite quarterback. Sanchez was able to get the ball out of his hands quickly on merely every play to what seemed to be any receiver he chose. The Bills secondary was laughable, allowing big play after big play.
As if things weren't bad enough, the Bills also were bit by the injury bug. Fred Jackson left the game with an apparent knee injury and David Nelson also exited the game early.
While the Bills continued to look pitiful and atrocious in their season debut, there was a dot of hope for Buffalo to hang onto. Running back CJ Spiller had a great game for Buffalo after the Bills lost Jackson. Spiller had 14 carries for 165 yards and a touchdown. Spiller's game, however, was not all great. He was responsible for a lost fumble to begin the second half after Fitzpatrick hit him on a big play. The turnover not only killed the drive, but it demolished any chance the Bills had in making a comeback.
The bottom line is Buffalo committed four turnovers and their defense was a larger trainwreck than Honey Boo Boo. At this point, it's hard to imagine the Bills having any success this season.
But then again, there's always next week.
Tags:
Buffalo
,
Buffalo Bills
,
Football
,
NFL